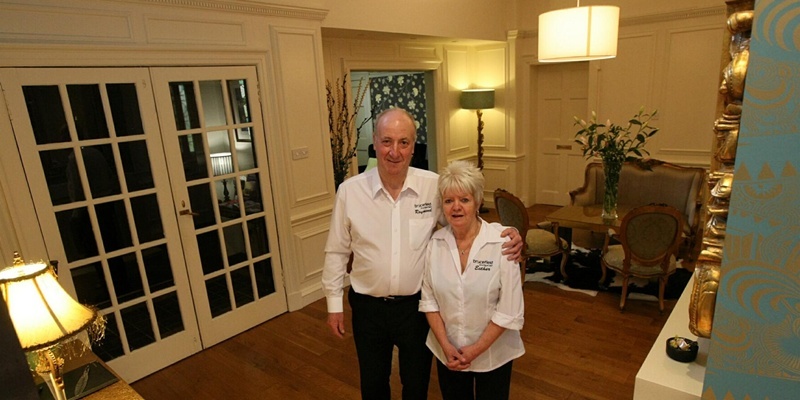 A bed and breakfast in Arbroath has been named the best place to sleep in Scotland by the world's largest travel website.
The seaside town's Brucefield Boutique B&B was afforded the accolade by TripAdvisor despite only opening its doors in 2009.
The B&B was named best in Scotland and also the honour of being the second best place in the UK to sleep after receiving the highest praise from travellers in the "sleep quality" category on TripAdvisor.
The review stated: "This four bedroom B&B is situated in the historical fishing town of Arbroath on Scotland's east coast, offering stylish accommodation in a manor house dating back to the 1920s.
"As one TripAdvisor traveller said: "You are made to feel at home, and the place is warm and welcoming. Everything in this B&B is first class."'
The family-owned B&B is in Cliffburn Road and offers contemporary and stylish accommodation. Brucefield boutique opened in April 2009 after extensive refurbishment to the property in a project which lasted 18 months.
Husband and wife team Raymond and Esther Knighton said their goal was to create somewhere they would like to stay and bring together the elements they have most enjoyed in other guest houses and hotels all over the world.
Mr Knighton told The Courier: "You always try to make your B&B and guest house the best but you never expect all your work is going to pay off the way it has with the awards.
"We get people from every corner of world staying here, from Japan and China to Australia and we've also had celebrities, admirals … everybody from every walk of life and every job in life.
"It took us 18 months to do it up and it was completely refurbished to a very high standard. It's a family business and it's just grown and grown since we opened three years ago.
"We both worked offshore during our working lives and stayed in guest houses and hotels across the world. You always want to get that feeling that you are staying in a home from home and that's the experience we have tried to create."
Mr Knighton said they have endeavoured to give their breakfasts a local flavour with ingredients sourced from local farmers and butchers and organic wherever possible.
Emma Shaw of TripAdvisor said: "A good night's sleep can make all the difference to your wellbeing, as well as your holiday and overall impression of a hotel. The guest feedback on TripAdvisor speaks for itself these properties have all been tried and tested, and pass the all-important sleep test with flying colours."