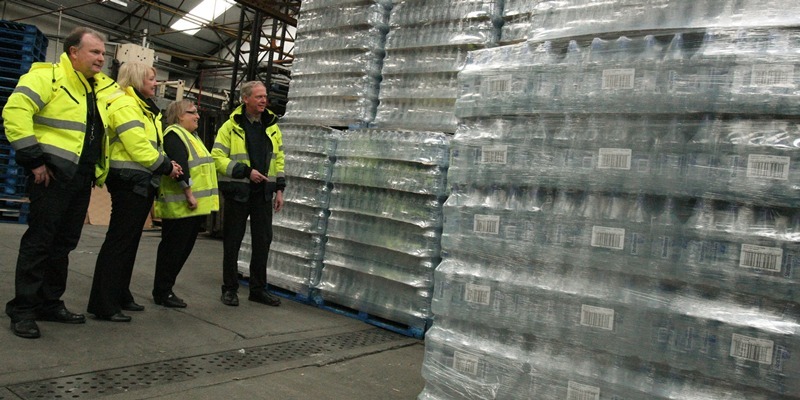 An Angus water firm's 2010 has reached a frantic conclusion after a Scottish Government request to step in to assist the Irish water shortage situation.
After being called into action, Forfar's Strathmore Spring Water sent almost 115,000 litres to Belfast and on Thursday more trucks were loaded up to ferry additional supplies to the crisis-hit province.
The supply effort is the company's latest reaction to natural disasters which have struck at home and abroad, and staff at the Forfar bottling plant and the Strathmore storage depot just west of the town have been praised for their efforts.
A spokesman for parent company A. G. Barr said, "Scottish Water contacted Strathmore Spring Water this week with a request for emergency supplies of bottled water to assist them in helping the people of Northern Ireland affected by recent water shortages.
"We were very happy to support their efforts and, working with David Murray Transport, we delivered 114,000 litres of Strathmore water directly to Northern Ireland Water's Belfast depot yesterday morning.
"We have received a further request to supply bottled water which we are currently working on fulfilling to help the people of Northern Ireland through this difficult time."
He added, "At the request of the Disasters and Emergency Committee in 2007, A. G. Barr supplied over 150,000 cases of Strathmore Spring Water and Findlays Natural Mineral Water to the residents of Gloucestershire when their water supply was cut off due to flooding."
The Forfar firm, prior to its takeover by A.G. Barr, also sent tens of thousands of bottles of water to the Maldives in the aftermath of the Asian tsunami six years ago, and production manager Bob Watson said that they were primed for the Irish consignment.
He said, "To make sure that we can cope we hold adequate stocks for our own customers and any other situation such as this which might come along."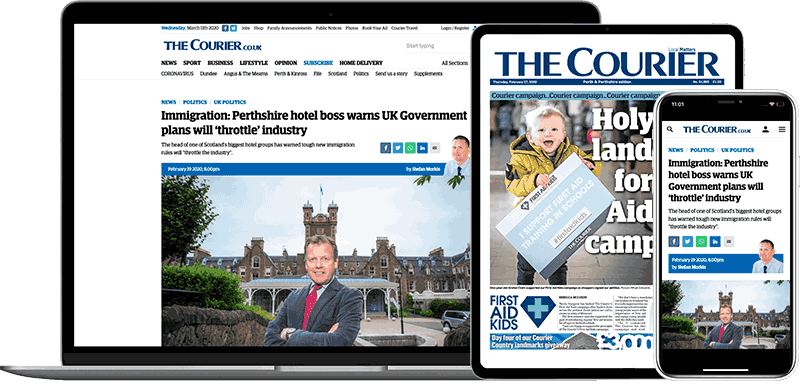 Help support quality local journalism … become a digital subscriber to The Courier
For as little as £5.99 a month you can access all of our content, including Premium articles.
Subscribe