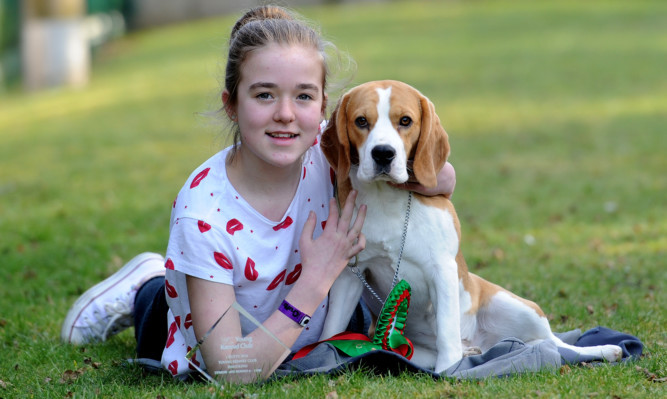 An 11-year-old girl from Forfar has won a top prize at Crufts with her beagle named Angus.
Ella Findlay won first place in the six-to-11-year-old terrier and hound category at the NEC in Birmingham on Sunday.
The Strathmore Primary pupil was inspired to compete at the world's largest dog show by gran Fiona Findlay, who has been showing dogs for more than 30 years.
Ella competed at the top dog show last year, placing third, but was thrilled to win the top prize for her age group at the weekend.
She had to win a qualifying event for the chance to show at Crufts, and then impressed the judges with polished skills in the ring.
Fiona said: "Ella's been showing since she was eight, and this is the second year she's qualified for Crufts.
"She has trained Angus all on her own.
"It's the handler that was being judged, not the dog. They look for ring etiquette and for the handler to be in control of the dogs at all times.
"I'm extremely proud of her," she added.
Primary seven pupil Ella said her appearance at Crufts against nine other youngsters had been creating a lot of interest at school.
"It's great getting to meet other handlers down there, though I was a bit nervous before the competition," she said.
"It's good for the dog performing in front of a lot of people, but I don't like that too much in case I make a mistake," she added.
"Angus did really well. It was the best he'd ever performed.
"I'm hoping to go back next year," she said.
Hanna Wiseman, 16, of Carnoustie who, like Ella, is a member of Angus and Kincardine Canine Society ringcraft class was runner-up in the 12-16 handling competition with her Spanish water dog Paco.
Carnoustie High School pupil Hanna said: "When they called my name out I couldn't believe it. I never expected it at all.
"Crufts is so well renowned and now I have my ribbon," she said.
"It was a very good field and, looking at the rest of the dogs in the competition, I wasn't sure how I would do.
"Everyone performed really well.
"I will definitely be back next year, and hopefully I can go on and do one better," she said.
"This is by far the best dog competition in the world.
"In my opinion there is nothing that compares to Crufts."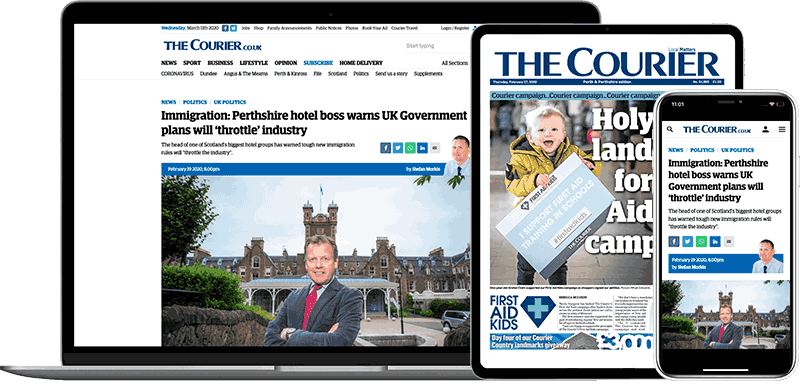 Help support quality local journalism … become a digital subscriber to The Courier
For as little as £5.99 a month you can access all of our content, including Premium articles.
Subscribe