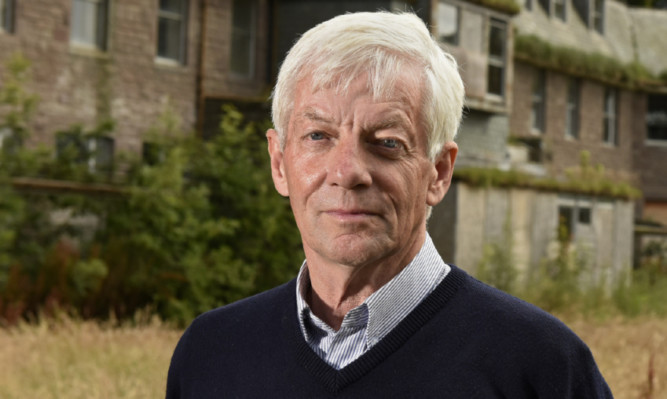 Healthcare in Angus is suffering the ill effects of "an obsession with centralisation", according to a councillor.
Montrose elected member David May spoke out after a meeting of NHS Tayside agreed that at least one of its three adult psychiatric facilities is to close with the axe likely to fall on the Mulberry Unit at Stracathro, part of the £20 million Susan Carnegie Centre.
Mr May fears a second closure at Murray Royal Hospital in Perth will follow, with all adult in-patients taken care of at Carseview in Ninewells Hospital, Dundee.
He has also sought assurances from NHS Tayside that Montrose's infirmary and maternity unit on Bridge Street is safe from the axe as it scrutinises its estate.
"I have real concerns that Brechin and Montrose are going to be adversely affected by the property changes they are now considering," he said.
Mr May said he contacted NHS Tayside over the future of services in both towns.
"The interesting comment made was there are 'no approved plans for closure of Montrose maternity or infirmary, and they are included in the review of all properties'.
"There may be no 'approved' plans but that sentence alone begs the question."
Patients and staff transferred from Sunnyside Royal Hospital to Stracathro in 2011.
The health board said it would embark on a consultation before deciding on the future of adult mental health across its three units.
While Mr May feels such a cut at the £20m centre would be counter-intuitive, he added that the review may be "tokenism" and the decision has already been made.
"I strongly suspect they know where they are going with this," said Mr May. "It comes down to the SNP's obsession with centralisation.
"The Scottish Government have made comments about how important mental health is for them, but they might close the Mulberry Unit and perhaps another one as well."
The board's director of mental health, Dr Karen Ozden, said the proposal was spurred by "service sustainability and potential clinical risk" from workforce challenges, and the board acknowledged there is "further work to be done" before a decision is made on which units will close.
Health Secretary Shona Robison said: "Our national clinical strategy outlines our vision for transformational change to enhance the quality of care, improve outcomes and ensure we have a sustainable service for all. It prioritises local community services as the building block for all health and social care."
NHS Tayside told it faces a fightNHS Tayside has been warned Angus will not give up on the Mulberry Unit without a fight, writes Graham Brown.
But Angus Council social work convener and the authority's NHS board representative fears the die has already been cast.
Councillor Glennis Middleton failed to introduce an amendment that would have stalled the review process at last week's crunch meeting of the NHS Tayside board, after describing the paper before members as "flawed and incomplete".
"The body of the report was all about closing the Mulberry unit it was signposted so openly," she said.
"But there were no staffing or financial implications detailed and I did not want to agree something where the recommendations and the report did not fit together.
"I have been assured I will get all the answers to my questions but I want this process to be done openly, transparently and equitably.
"The writing may well be on the wall, but I will not give up on this and I don't think anyone would expect me to give up on it.
"The service users and staff I have spoken to are quite clear that the Mulberry Unit is so important and I agree with them when they say that there is such a nice atmosphere at the whole of the Stracathro site, which is so important in the context of this service.
"I understand that the health board has severe financial problems, but that to me was all the more reason not to agree a report where the financial implications were not set out.
"I cannot sit back and let this happen."
Brechin councillors Jim Houston and Mairi Evans joined Mrs Middleton in registering their concerns over the effect on mental health provision in Angus.
Councillor Houston said it would make "no financial sense" to close a purpose-built facility in favour of a potentially costly upgrade to Carseview.
He added: "I am most concerned about the possibility of moving to two-site provision and the effect that this will potentially have on our community in Angus."
Councillor Evans asked why the population of Angus should count for less than anywhere else.
"I am bitterly disappointed at the decision taken by the health board on Thursday I am seriously concerned at the lack of financial clarity and the fact that such a serious decision can be progressed to this stage with little or no financial implications given.
"However, more worrying is the complete lack of proper consultation by the health board with patients and staff. If the Mulberry ward closes there will be a serious detrimental impact to service users and their families in Angus."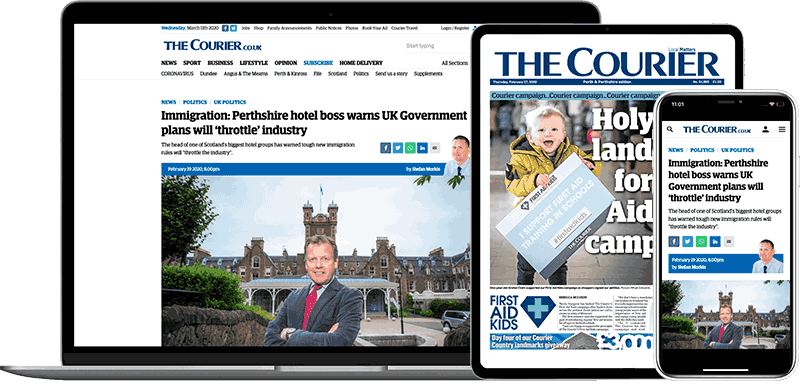 Help support quality local journalism … become a digital subscriber to The Courier
For as little as £5.99 a month you can access all of our content, including Premium articles.
Subscribe