 Bicycles worth a total of £30,000 have been stolen from one Mearns town since the start of this year.
Thieves have taken 60 bikes from Stonehaven and the surrounding area since January 1.
Residents in the town and surrounding area are being urged to lock up their bicycles following the spate of thefts.
PC Steven McKenzie, who works in the Stonehaven area, said crime rates are low but there has been a spike in bike thefts.
He advised residents to make sure their cars, sheds and properties are secure.
PC McKenzie said: "We have been trying to tackle this issue as part of an ongoing operation with officers going out on patrol in plain clothes.
"There were a lot of incidents where cars or houses were not securely locked.
"We ask that people make sure their properties are secure.
"This includes garages where bikes are often stored.
"Unfortunately, there were a number of garages that were left wide open. There were tools, bikes and golf clubs lying about that were a perfect opportunity for people driving about."
PC McKenzie said a number of thieves are opportunistic and looking for easy targets.
He added: "They often just drive about and look out for properties and vehicles that are not secured.
"We suggest people make sure their keys are not within easy reach and that all the windows are secured.
"Thieves tend to target properties that have nicer vehicles parked outside."
Bicycle owners are advised to make sure they are locked with an appropriate security device when left unattended and to photograph their bikes on their mobile phone as this can assist in identifying them if they are stolen.
They should also record a good description of their bike, with a make/model, any distinguishing features and, where possible, the serial number.
Residents can also fit alarms to any sheds or garages.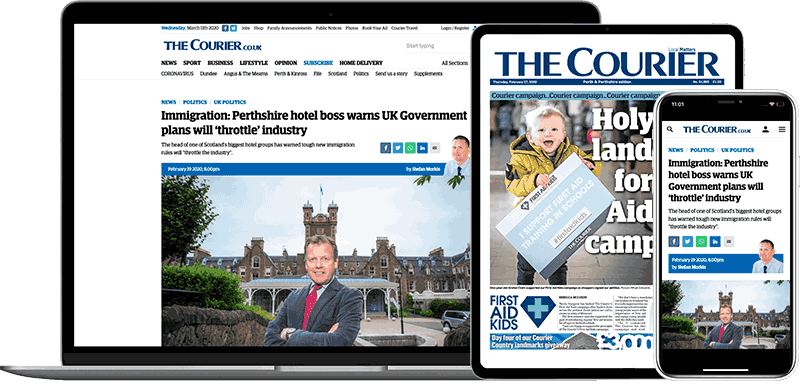 Help support quality local journalism … become a digital subscriber to The Courier
For as little as £5.99 a month you can access all of our content, including Premium articles.
Subscribe