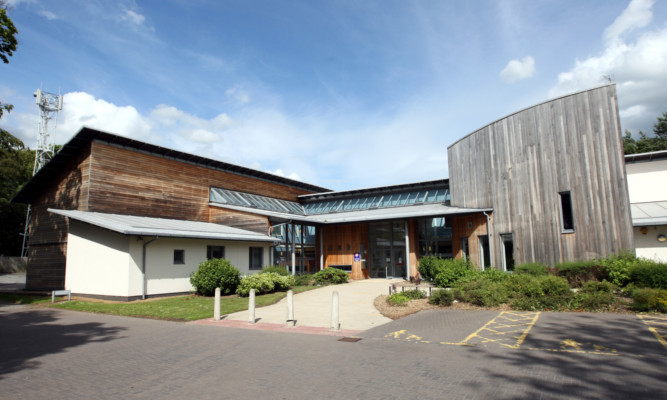 A decision to approve hundreds of new homes in Monifieth has highlighted the knife-edge situation facing local health provision.
On Thursday, Angus councillors rejected a 300-house Barratt scheme for land north of Ashludie Hospital but approved another 350-400 house plan for housebuilder Taylor Wimpey at the Grange.
Monifieth Health Centre practice manager Eric Blyth warned the special meeting that approval of either of the housing bids for the north of the burgh would push the patient list up to an unacceptable level.
He said the practice was financially the second-lowest remunerated in Tayside, with the centre's seven GPs having taken a "hit in the pocket" to ensure service provision.
"The proposed development would increase our figures to 2,000 patients per GP and that is not sustainable," said Mr Blyth.
"It is, all in all, a wicked problem. As it stands we can't meet the levels of current demand and Monifieth medical practice is strongly opposed to the developments to the north."
Councillors heard that each of the housebuilding firms has been involved in discussions with the practice in the hope of providing finance for an additional GP to be taken on.
Because of the complexities of NHS financing arrangements, however, it would not be possible to ring-fence an allocation for such a development.
Taylor Wimpey's agent, David Wardrop, said the firm is confident of securing a "very high standard of development".
"This is the best fit site," said Mr Wardrop.He also confirmed the company's commitment to providing a six-figure sum towards a planned Monifieth community facility. Land for park and ride and a community recycling centre have also been offered.
The scale of both prposlas worried Monifieth Community Council, whose representative told the meeting: "It is inevitable that the settlement will have to grow, but we have concerns over the impact of 300 to 400 new dwellings."
Local councillor Rob Murray agreed with officials who described the site as having good accessibility and being well-contained by existing landscape features.
After unanimously agreeing the Taylor Wimpey plan, Barratt's proposal for expansion of the community north from Ashludie was described as being presented too early to council.
Councillor Alex King said: "I believe that this application is premature. It will be appropriate for this to come along once the previous application site is filled up."
Dundee City Council objected to both Monifieth plans on grounds which included the potential traffic impact on the Claypotts junction and, as a result, Scottish ministers will require to be notified of the approval decision.