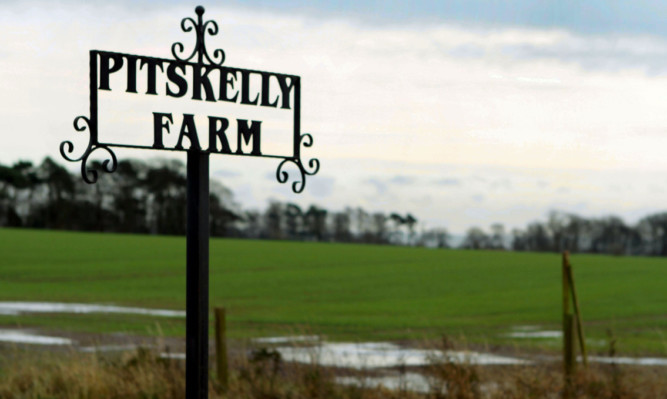 Carnoustie's direction of development has reversed in the space of a landmark month.
After councillors decided just a week ago to delete a local plan housing allocation for Carlogie to the east of the town, Thursday saw a 13-8 vote in favour of the Pitskelly housing/business park plan brought forward by local firm DJ Laing and landowner K&D Henderson restores the emphasis westwards to Upper Victoria.
The scheme will cover around 20 hectares and see some 250 homes built, alongside industrial/ storage and distribution facilities.
A community survey delivered strong support for a scheme, which was on the cards some years ago but foundered on drainage issues.
The applicants say those have now been resolved and supporters suggested the loss of prime agricultural land will be worth the gain for the town.
Carnoustie member Bill Bowles said: "The loss of agricultural land is regrettable, but you can't make an omelette without breaking eggs.
"If 90% want to have an opinion on development in our town then I have to reflect that in my role as a local councillor."
Montrose councillor Bill Duff said he was in a "quandary" over the bid.
"It's very obvious there's a strong body of support from the local councillors and Carnoustie for it," he said.
"However, we have planning rules about continuous development and what is proposed here is a new village it's outwith the boundary.
"If we are not going to follow basic planning rules then the game's a bogey we're using prime agricultural land to expand the town outside its borders."
Councillor Bob Myles said: "Usually when schemes like these come forward we find that the majority of the populace are against them, but here the majority is in favour.
"I have concerns about the land, but there are times when it has to be sacrificed and we have to be seen to be moving forward to let businesses thrive."