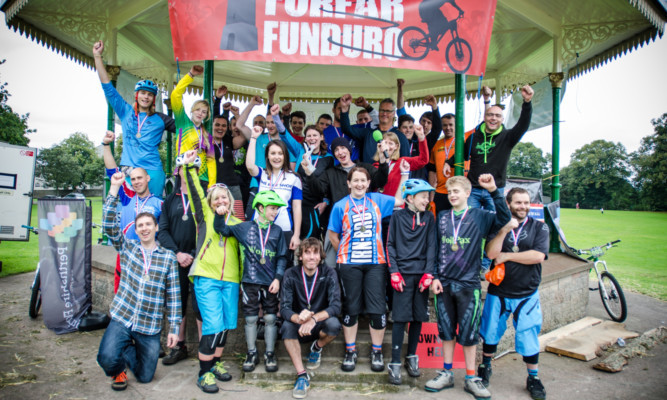 Angus Cycling Festival is looking to step up a gear when it returns next year.
Organisers have already met council officials to discuss their plans for 2015, with preliminary dates set of September 26 and September 27.
Organiser Scott Francis from Angus Cycle Hub said he had ambitious plans to double the number of visitors attending the festival.
"We are just in the process of formalising the Angus Cycle Hub as a community interest company and also applying for funding to aid continued cycling development in the Angus region," he said.
"We need to raise £10,000 to enable us to put on the festival the way we want and make it an even bigger success."
Events confirmed for next year so far are a round of Scottish Cycling's youth race, a round of the Scottish Cross Country Championship and the return of the Forfar Funduro Enduro Race.
Scott is also looking to add a road race to the calendar of events and a large family cycle ride.
He praised the efforts of the community last year and appealed again for people to help put on the festival in 2015.
"The community really rallied round and we had help from 53 volunteers during the last festival and we want to build on the momentum we have," he said.
"Cycling is the growth sport in the UK and reports show no signs of that slowing down.
"The festival this year injected £10,000 back into the local economy and Angus Council and the community are starting to see the benefit with increased cycling activity going on in the region. We would love to hear from local companies who would like to get involved with this worthwhile project, which really brought out the community spirit and encouraged a lot of people on to bikes.
"We are looking for local food providers, sponsors and any other offers of help."
Anyone who thinks they can help the Angus Cycling Festival Committee is asked to contact info@anguscyclehub.co.uk.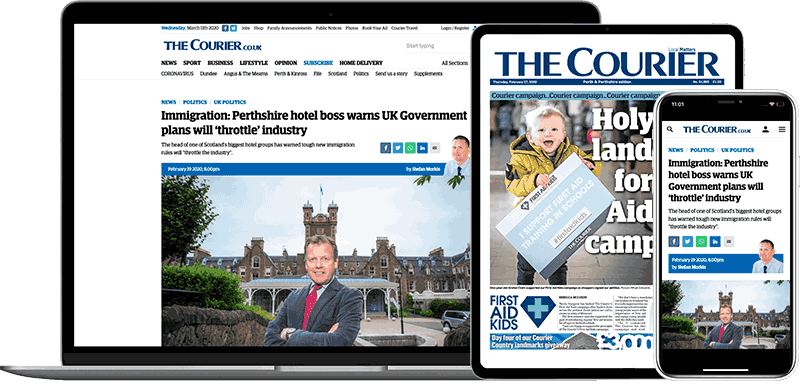 Help support quality local journalism … become a digital subscriber to The Courier
For as little as £5.99 a month you can access all of our content, including Premium articles.
Subscribe