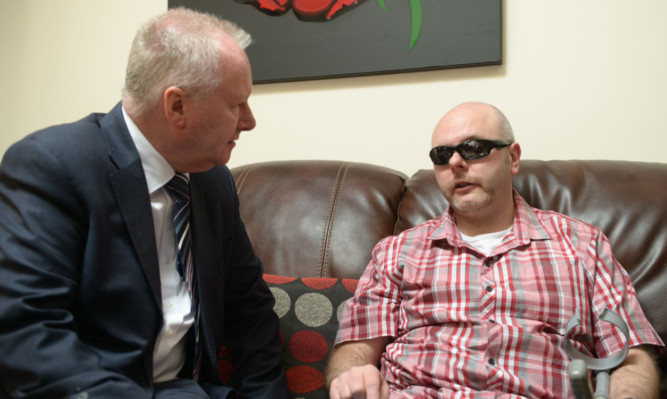 A dying Angus man has been granted a meeting with Scotland's new health secretary after he blasted the "failures" of her predecessor.
Keith Swankie, from Arbroath, will have a face-to-face meeting with Shona Robison to discuss what he considers the lack of awareness and support for people suffering from Progressive Supranuclear Palsy (PSP).
The condition slowly reduces a sufferer's mobility, speech and general levels of health.
As a result, they are told they have a life expectancy of around eight years following diagnosis.
Mr Swankie has been campaigning to raise awareness of PSP since his diagnosis two years ago and met former health minister Alex Neil in April.
However, Mr Swankie said that Mr Neil had failed to deliver on the promises he made then.
"I'm obviously delighted about the meeting (with Ms Robison) because Mr Neil promised to raise awareness of PSP but things have stalled since then," he said.
"Scotland has the worst record in the UK for diagnosing PSP and Mr Neil promised the barriers would be broken down but this has not been the case."
A Scottish Government spokeswoman said raising awareness of this rare disease was "vital."
She said: "The PSP association is carrying out training and awareness sessions and establishing links through NHS boards and our national neurological advisory group.
"The Cabinet Secretary for Health, Wellbeing and Sport looks forward to meeting Mr Swankie in January."
Mr Swankie said that Mr Neil had given the green light for the PSP Association to carry out training and awareness sessions to NHS staff.
However, the dad of two said the specialist care adviser for PSP in Scotland is "still meeting resistance from the majority of health boards".
Mr Swankie said the continued lack of awareness was brought starkly home when his wife had to phone an ambulance recently after he suffered a bout of rigidity connected to the condition.
When Mr Swankie explained to the paramedics that he had PSP, he said they responded: "What's that?"
He now hopes the meeting with Ms Robison will help make such a reply a thing of the past and herald a new dawn in his long fight to get the condition the exposure he feels it deserves.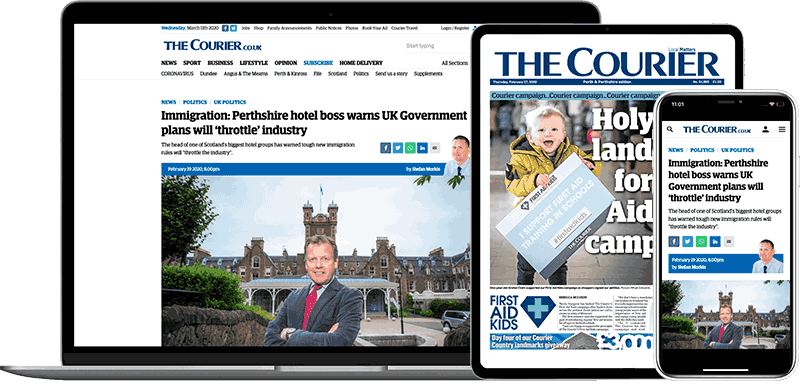 Help support quality local journalism … become a digital subscriber to The Courier
For as little as £5.99 a month you can access all of our content, including Premium articles.
Subscribe