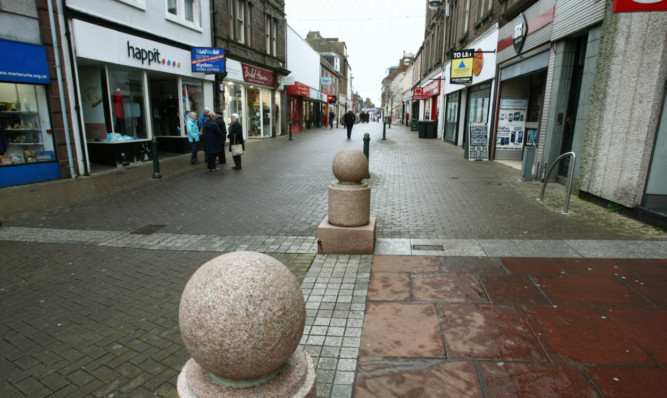 A prominent Angus retailer has said small businesses are "just" surviving, despite the continuous rise in online sales and "showrooming".
Giving an insightful overview of small businesses, Chic Grant chairman of the Arbroath Town Centre Retailers' Association, said there has been many a lost sale because "showrooming has become a national pastime for many".
Showrooming is the practice of examining merchandise in a traditional brick and mortar retail store, and then buying it online, sometimes at a lower price.
The practice can be costly to retailers, not only in terms of the loss of the sale, but also due to damage caused to the store's floor samples of a product through constant examination from consumers.
Mr Grant, who owns Outdoor Action Scotland in Arbroath, said: "Showrooming has become a national pastime for many.
"This has led to many a lost sale for that retailer who provides a service far above that given by any online retailer.
"None more so than those of us who are boot fitters who take pride in fitting the customer with correct fitting footwear for the activity being undertaken.
"Fitting one pair of boots can take over an hour and it is to the shame of those who choose to take advantage of this service to then say 'thanks, but no thanks', and walk out the door only to search online and buy them from some e-tailer with nothing but a laptop who is very good at putting up a fancy website.
"Representation is not always reality when it comes to buying from these guys."
Mr Grant added: "What it all adds up to is that small businesses are surviving just.
"What they are not doing is employing the Saturday girl or boy, they are working longer hours themselves and not employing that extra member of staff, not being able to afford sponsoring that team or club who anyway go on to buy the kit they require online."
Mr Grant was speaking after a report said High Streets in Scotland need more than business rates relief to help them recover.
Veteran retail expert Dan Wagner warned sales via mobile devices such as smartphones and tablets and showrooming are resulting in lost sales for the retailer.
Mr Grant said High Street business can't be expected to "evolve into high octane online retailers when margins are being squeezed all the time, the competition is fierce and unbalanced, and tilted towards those who can chuck the most money at marketing and online retailing."
He said: "Where we can compete is in offering the personal touch by looking after your customers, listening to their needs, going the extra mile and offering good advice and service.
"But therein lies another analogy when one goes into a restaurant and receives good service from well-mannered helpful and knowledgeable staff, at the end of the meal they usually leave a tip.
"In a small independent business, the customer gets all the help, advice and good service that is freely given, and when arriving at the till they ask for a discount.
"Try doing that in your local eatery.
"If there is going to be the predicted bloodbath and the High Street loses its specialist retailers, where is the consumer going to go to get what they want?
"Is the answer to order dresses or boots in various sizes to get the size they want then return the sizes they don't, leading to an increase of more white vans, delivery miles increased, fuel consumption up, prices rising because of increased returns, more pressure on the sweat shops to reduce costs and more queues at already stretched Post Offices? Where does it stop?"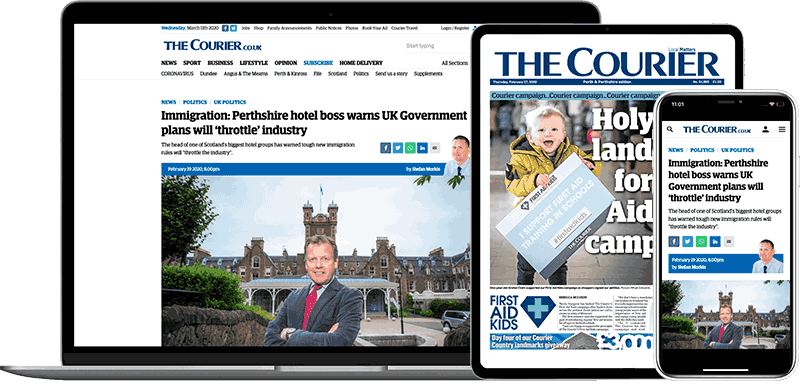 Help support quality local journalism … become a digital subscriber to The Courier
For as little as £5.99 a month you can access all of our content, including Premium articles.
Subscribe