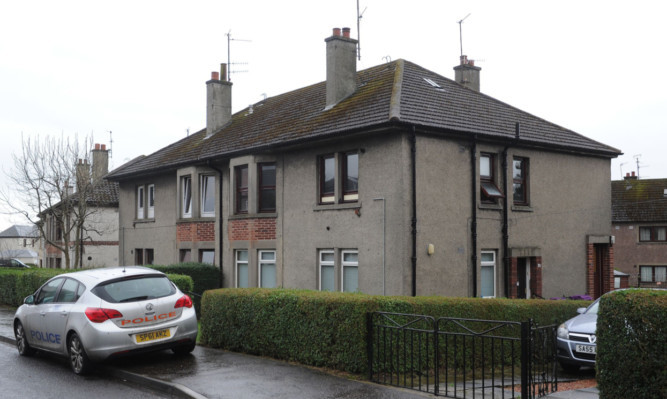 A fatal Monifieth blaze was caused by the careless disposal of a cigarette.
Heather Mair, who was 55, died on Hogmanay after the fire took hold on the couch in her living room at approximately 10.30pm.
Graeme Nicoll, station manager for Angus West, said: "The team were in on January 1 to conduct an investigation in the property and the outcome was that it was attributed to a careless disposal of a cigarette.
"The fire was in the living room and started on the sofa. It appears the lady had a cigarette and had fallen asleep. The cigarette seems to have fallen on the sofa.
"I believe the smoke detector was operating but the residents nearby had been out for the evening.
"It was only when the neighbour got back he was able to raise the alarm."
It is believed she lived alone with her pet dog and was a mother of two children.
Three fire engines, one from Balmossie and two from the Kingsway, went to tackle the blaze.
Mr Nicoll, who is based in Forfar, paid tribute to the team that dealt with the call.
He said: "We had three appliances, so roughly 15 firefighters. The crew had to force entry. It was a difficult call for anyone to deal with due to the circumstances.
"The fire itself wasn't difficult, as it was already out and there was just smoke.
"They were able to successfully search through the property and locate the casualty and they did well to find the source of the smoke."
It is believed Heather's dog survived the fire and, in the aftermath, was looked after by a neighbour.
She was said to have been seen most days walking the dog around the area.
After the tragedy, residents paid tribute to the victim, saying she was "nice and always kept to herself".
UK figures for 2012-13 show that the careless disposal of cigarettes and other products, including cigars and pipes, were the cause for approximately 40% of fatalities that occurred in dwellings more than 80 deaths.
Fire safety officers offer smoking safety advice as part of free home safety checks to people in households at greater risk of having a fire.
They also signpost people to smoking cessation services.