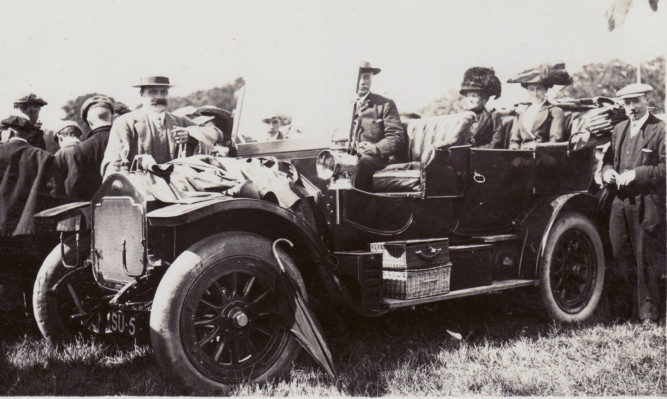 It has graced the cars of generations of the same family for more than a century.
Before the outbreak of the Great War it was attached to a Type 78 Peugeot and now adorns a rather more contemporary-looking Vauxhall.
Yet, throughout all that time, the SU 5 registration plate has remained in the hands of the Grant family.
The rare plate was first attached to the Peugeot bought by Earnest Grant of Forfar in 1906. Christopher Grant, Earnest's grandson, now has the plate attached to his Vauxhall Omega estate.
A car with that plate took part in the Perth Races, and the plate was attached to a Wolsely before the Second World War and a Talbot Sunbeam in 1937.
Current owner Christopher said: "I think it's been on at least 20 cars in the last 110 years. He bought the Peugeot second hand and there was some confusion because the original owner of SU 5 hadn't taken the plates off his car.
"There's a huge sentimental attachment in the family to this number plate. I shall drive with it until I pass it on to one of my descendants but we're not sure who that might be yet hopefully it won't be too soon!
"I'm inclined to hold on to it unless we get a big offer because it will only get more valuable. We've had offers in the past some as much as £25,000 but it's a sentimental thing for us; my grandfather had that before the first war.
"When he passed away in 1956, it passed to my aunt and she passed it to me in 2000 and I've had it ever since."
According to a registration website, the plate is worth £29,975.
Matthew Grant, Christopher's son and Earnest's great-grandson, said: "I know the car went round Scotland quite a lot; there are photos of it on the Kylesku ferry, which is north of Ullapool."
The plate was first registered to a member of the Grant family in 1906, just two years after the Motor Car Act 1903, which came into force in 1904.
No test was required to drive early cars and a test was voluntary until 1935.
BIG NUMBERS FOR NUMBER PLATES
Private number plates have raked in an estimated £1.68 billion in the past 20 years.
During the launch of the 11 numbers indicating cars registered in the first half of 2011 £16 million was spent on private numbers.
Some number plates will never exist, as a committee at the DVLA decides which words could be seen as lewd.
Words deemed valuable, such as names or job titles, are auctioned off, with money going to the Treasury.
The three most expensive plates sold to date are 1 RH, which sold for £247,000 in 2008, 51 NGH, which sold for £254,000 in 2006, and 1 D, which sold in March 2009 for £352,000, though is probably even more valuable now with its the association to teen pop group One Direction.
Prince William and the Duchess of Cambridge left Buckingham Palace on their wedding day in an Aston Martin with JU5D WED, despite the fact royal vehicles don't need a number plate.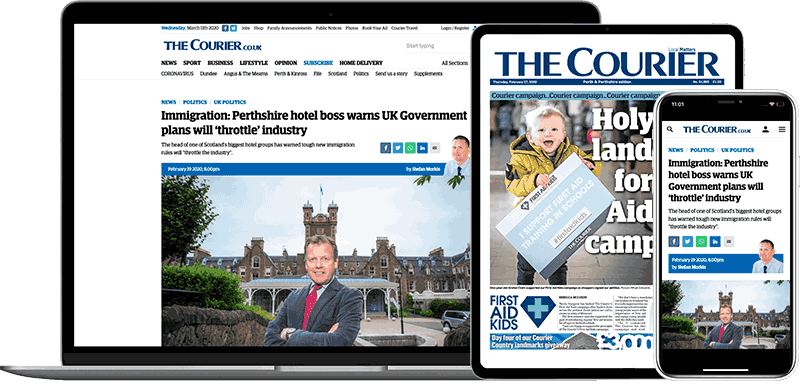 Help support quality local journalism … become a digital subscriber to The Courier
For as little as £5.99 a month you can access all of our content, including Premium articles.
Subscribe