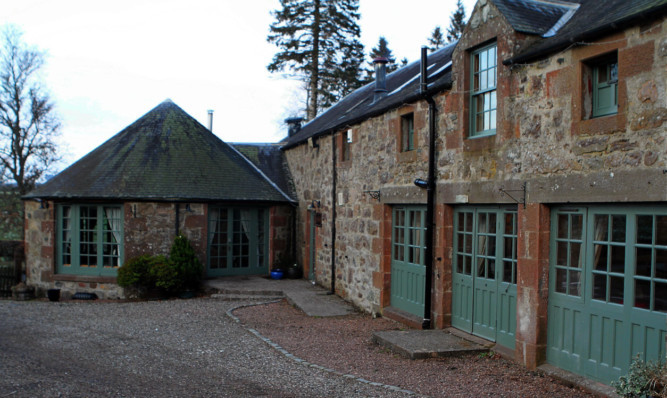 A Lintrathen couple are hoping to transform a former restaurant, which was once controversially earmarked for a drug rehabilitation unit, into "the heart of the village".
The village fought against Lochside Lodge and Roundhouse restaurant being turned into a rehab unit, which led to planning permission being refused by councillors in 2010.
Now, after two years of hard work, Anne and Gareth Finn have turned the former working byre and mill into self-catering accommodation. They are also planning to open a cafe later this year.
Anne, 49, said: "We have lived in the village since 1999 and our house was right opposite the lodge.
"In 2009, we went away with our children to Canada and North America for two years but we always intended to come back to the village.
"Our neighbours kept us updated about the rehab centre plans and at one stage I was going to fly home to speak against the proposal to the Angus Council committee but it didn't get that far.
"We had a taste of a different life when we were away and when we came back in 2011 we wanted life to be a bit different here as well. We set our sights on bringing the lodge back into use. It took us a year of negotiating with an insurance company to acquire it."
The couple carried out a lot of hard work themselves around their jobs as mental health nurses over the next two years.
They were assisted by Roger Dunham, who carried out the original conversion of the former mill around 25 years ago.
"In the terrible winter we had in 2010 the building was left empty and the water had been left on so every single pipe in the building burst," Anne said.
"It was two weeks before the neighbours realised it was under three feet of water.
"There was a massive amount of work to do replacing floors, ceilings being down and installing a whole new heating system.
"We were heavily influenced by our time away travelling and we wanted to create the feel of an open space lodge in America.
"We knew it was a lot of work when we took it on but it was a massive undertaking."
Now named the Lodge at Lochside, it boasts five spacious double bedrooms, four en-suite and one with a private bathroom with feature bath and walk-in shower. It is also equipped with a modern kitchen and a large private guest lounge. It can booked exclusively or on a B&B basis.
"Part of our bigger plan is that we will open a cafe in the Roundhouse in April," Anne added.
"We want it to become the heart of the village again instead of a spot on the horizon."
Lintrathen residents were up in arms at plans by Glasgow-based company Renaissance People Limited to turn the former restaurant into a centre capable of treating 10 drug addicts and alcoholics in the quiet village at once.
At the time one resident described the plans as a "living nightmare" and a residents' group Save Angus Glens Environment was formed in response to the proposal.
More than 100 written objections were submitted before planning permission was refused by Angus Council.
A petition carrying more than 1,400 names was also lodged with the local authority.
The rehab firm then appealed the council's decision with the Scottish Government, which upheld the council's decision. The reporter branded the rehab centre plan "unacceptable" and said the "genuine" fears of locals over the potential impact on their quiet community carried significant weight in his decision.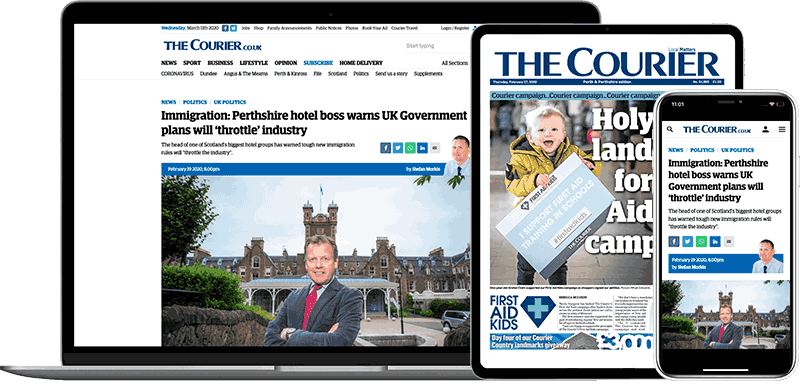 Help support quality local journalism … become a digital subscriber to The Courier
For as little as £5.99 a month you can access all of our content, including Premium articles.
Subscribe