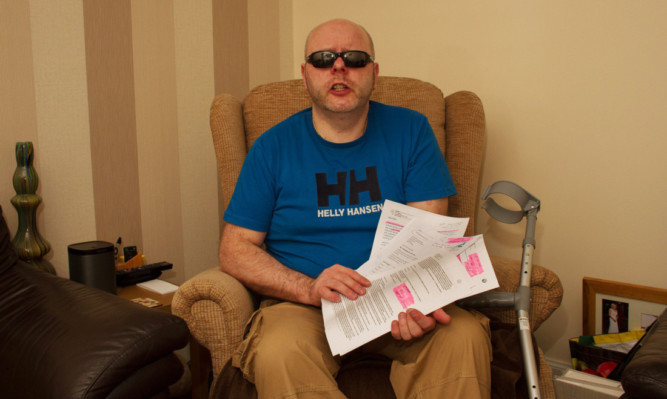 Council chiefs will meet a dying Angus man after he raised concerns about social work "failures".
Angus Council said it has no record of any issues and will now arrange a meeting to discuss his concerns face to face.
Keith Swankie, 43, a former supermarket manager from Arbroath, has the rare and fatal neurological disease progressive supranuclear palsy (PSP).
Mr Swankie was diagnosed in April 2012, more than two years after suffering from eye problems, and the life expectancy from onset is thought to be around eight years.
He has been battling to raise awareness of the condition ever since and the PSP Association said his public battle has done wonders in highlighting the illness.
However, Mr Swankie has claimed a catalogue of social work failures has left him feeling worthless and the stress has further impacted on his health.
He said his fight for basics has been "shocking" and produced a dossier of letters and emails dating as far back as two years, which he claimed illustrated the difficulties.
He said he has regularly emailed the council's physical disabilities team over the past year and has often been left waiting for days, weeks or months for a response.
An assessment was due to be carried out on Mr Swankie following concerns raised about the path from his home but he said he is still waiting for that to happen.
He downsized his home at his own expense and paid for work to be carried out to adapt it to his needs.
He also admits that while his wife works, she could quit at any time to become his full-time carer and the couple would receive extra benefits.
Mr Swankie added that he does not want to increase pressure on the public purse. He just wants acknowledgement and help "to get the basics" he needs.
He said the hill outside his home has been raised as a concern but claimed the physical disabilities team has not responded to the dangers highlighted.
He said: "This part of the social work department has been woeful and shocking and has had a huge impact on my mental health, leaving me imprisoned in my house and made to feel worthless.
"The lack of getting out has probably led to my brain struggling to get me to go up that hill, resulting in me having to get a wheelchair due to lack of practice."
Mr Swankie is also waiting to see what can be done about getting the car to his front door and to help him become more independent, despite his condition.
He said the errors also saw him claim a rebate on his council tax after getting a wet room installed but he only found out he qualified "by accident".
Mr Swankie said things like this have made him feel like a second-class citizen as he copes with what is happening in his life.
But he did praise the help he has received in the past few weeks and the outstanding work done by the NHS healthcare team at Stracathro.
A spokesman for the council said: "Our staff have been working with Mr Swankie to arrange care for a number of years.
"We will arrange a meeting with him to discuss his concerns directly as we have no record of any issues which have not been addressed."
Photo by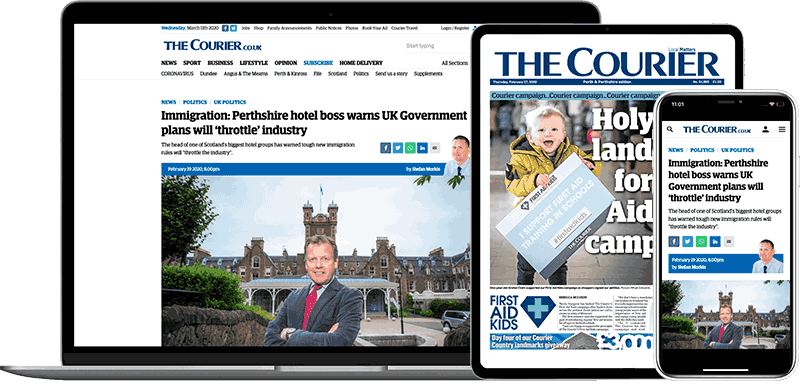 Help support quality local journalism … become a digital subscriber to The Courier
For as little as £5.99 a month you can access all of our content, including Premium articles.
Subscribe