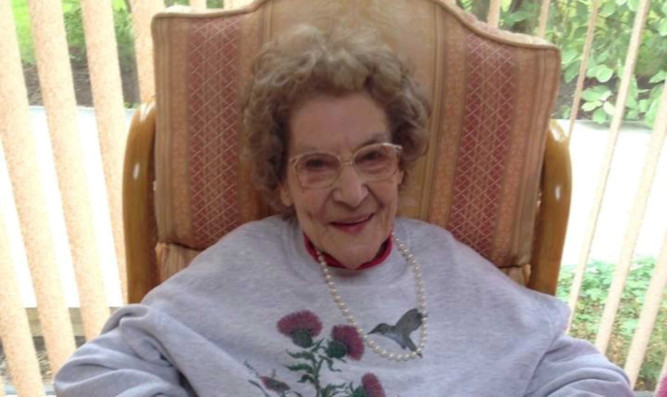 Ethel Butchart, who was one of the oldest people in Angus, has died at the age of 103.
Mrs Butchart passed away at Kendale Hall care home in Arbroath just a month before she would have turned 104.
She was born in Kirriemuir in 1910 and went on to become a working mother, raising four children and holding down a job in a clothes factory.
She moved to Arbroath in 1932 where she remained, except during the Second World War when the family relocated to Helensburgh for her husband Ronald's role in the RAF.
Mr Butchart, who passed away in 1969, was attached to Field Marshall Montgomery's Eighth Army in North Africa.
Even after her husband died, she continued working as a waitress at the Seaforth Hotel near her home in Arbroath.
She did not slow down after she retired as she loved playing bingo and visited her sister in America when she was in her 90s.
Mrs Butchart is survived by her children, grand-children, great-grand-children and great-great grandchildren.