 A woman has been banned for causing a rural Angus road accident which left a van driver injured and saw an £18,000 tractor written off.
The tractor's front axle was ripped off after it was hit by the van which swerved to avoid Lesley Durnan when she pulled out to overtake in the early-morning incident on the B978 near Kirkbuddo late last year.
Durnan, 60, of Paddock Cottage, originally faced a charge of dangerous driving in relation to the November 27 accident, but had a plea to driving without due care and attention accepted by the Crown.
However, the incident was described by Sheriff Gregor Murray as being "very much at the top end of the scale" of careless driving as he banned recently-retired Durnan from the road for six months and fined her £400.
Depute fiscal Hannah Kennedy said the collision happened around 8am when the accused was behind two other vehicles and the tractor.
"The two vehicles overtook the tractor and the accused decided to overtake the tractor near a bend," said the fiscal.
"As she overtook it there was an oncoming van which had to take evasive action and brake sharply."
The van hit the tractor and then rolled into a field, with its driver suffering a broken right hand, the court heard.
Durnan's solicitor said the case had hung heavily over the head of the accused and her husband since the accident.
He said the Crown had accepted there was an element of excessive speed on the part of the van driver, and although damage to the vehicles was extensive the injuries to those involved were not serious.
He said the accused had no previous convictions and a clean licence, and considered herself to be a "safe driver."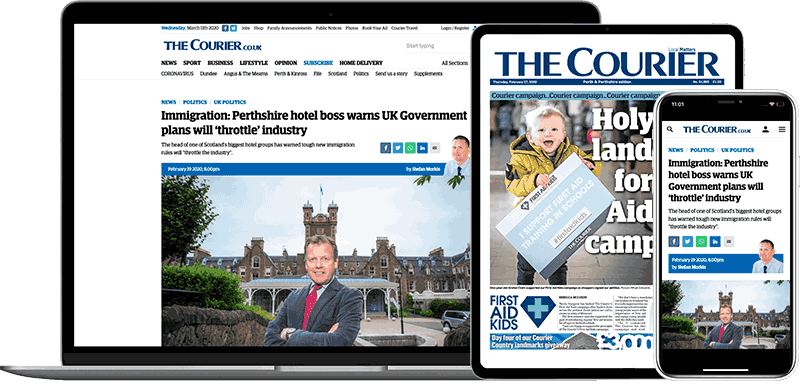 Help support quality local journalism … become a digital subscriber to The Courier
For as little as £5.99 a month you can access all of our content, including Premium articles.
Subscribe