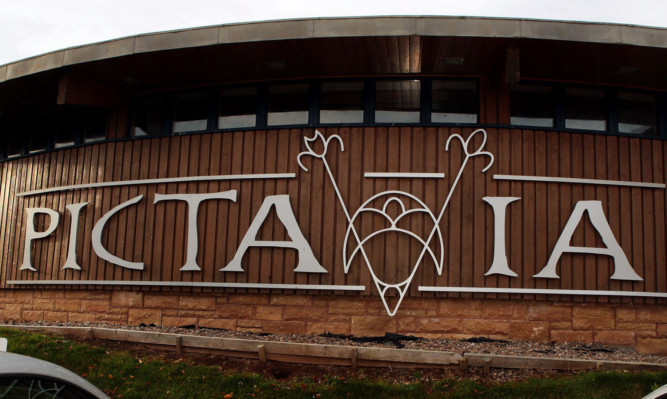 The axe has fallen on Brechin's Pictavia visitor centre amidst claims that the attraction was doomed to failure from the start.
Angus development and enterprisecommittee councillors voted to shut the centre after 15 years of dwindling visitor numbers, moving against delaying the decision to commission a further report looking at the possibility of pursuing aprivate-sector rescue package.
One councillor described the pastoperation of Pictavia and the closuredecision as "disgraceful".
Opened in 1999, Pictavia's annualoperating cost over the past four years has been some £37,000, offset by ticket income of £10,000 to leave the council with £27,000 net costs per year.
Closure will result in savings of around £13,000 each year in the short term, rising to almost £30,000 a year when the building is disposed of.
The VisitScotland visitor information service provided at Pictavia will transfer to Brechin Library from the beginning of November, and seven carved stones will be rehoused elsewhere in Angus.
However, an 11th hour bid by Carnoustie councillor Bill Bowles to secure a stay of execution for the centre failed, against the background of the complication posed by the building being on land owned by the adjacent Brechin Castle garden centre.
Mr Bowles said: "This is deeplysaddening. Basically what has happened here is a lack of investment to keep itprofitable, and it has fallen so far behind the curve that we have come to this.
"This has been badly managed from the start and it's a disgrace. We should belooking to reinvest money in Pictavia rather than closing it," he said.
Council chief executive Richard Stiff told the committee the decline in visitor numbers came "relatively early" inPictavia's existence and despite investment in areas, including interactive technologies, there had been no reversal of fortune."
"The public are, in effect, voting with their feet and it's not nearly as attractive as it once was to visitors," he said.
Brechin councillor Bob Myles said: "Pictavia has never made money from day one it lost money.
"Most attractions and museums are entry free and their income stream tends to be through secondary benefit from things such as cafes.
"It's sad to see it go, but it was on the cards from day one. We couldn't keepsubsidising it like this."
Montrose councillor Bill Duff said that while Angus could boast many thriving and successful visitor attractions, a morepragmatic approach had to be taken to the subsidy situation at Pictavia.
"This has to be seen from a business point of view.We have to back winners and wedon't back losers, and regrettably this attraction looks like it has been a loser for some time."
Moving approval of the recommendation to close the attraction, committee convener Mairi Evans, said: "I'm not happy, but this is where we are with Pictavia.
"It is a hard thing to have one building when we have Pictish heritage spread throughout Angus.
"I think it may be better to put money into developing a proper Pictish trail rather than having just one building like this."