 Disaster was narrowly averted over the skies of Angus when three US fighter jets came too close to a passenger plane, experts have reported.
A communications breakdown, possibly caused by a jamming of the airwaves during a massive military exercise, resulted in what has been described as a potentially very serious incident 33,000 feet above Montrose.
An investigation by the UK Airprox Board noted that, amid the confusion, it was the timely and effective intervention of an air traffic controller based in the Angus town that had prevented the aircraft colliding last April.
The dramatic incident, which happened during one of Europe's largest military training events, involved a Boeing 737 passenger aircraft and three F15 US Air Force fighter planes.
Worryingly, the pilots of the three F15 fighters lost communications with air traffic control and amid the radio silence one of the jets came within about 600 metres (2,000 feet approx.) of the passenger plane, which can carry almost 200 people.
A Civil Aviation Authority spokesman confirmed that the planes had flown "too close" and lessons will be learned throughout the industry.
He said: "It's a class C airprox incident they were too close for our standards and the point is for this not to happen again."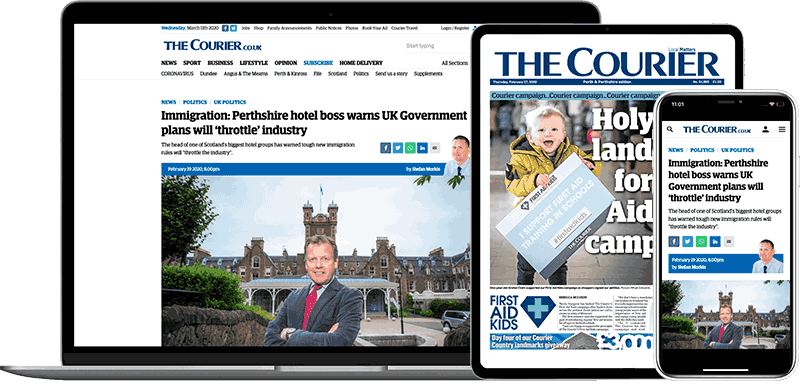 Help support quality local journalism … become a digital subscriber to The Courier
For as little as £5.99 a month you can access all of our content, including Premium articles.
Subscribe