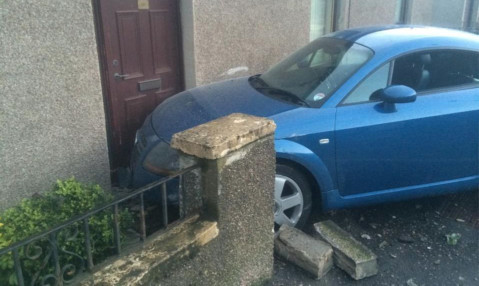 An Angus drink-driver who crashed his Audi TT into a garden wall has been banned from the road for a year.
Lee Kenneth Buist of Carnoustie took his girlfriend out for a spin after the pair had been drinking at their flat in the town.
However, the 27-year-old lost control of his car at the Victoria roundabout before plunging into a garden on Barry Road.
Forfar Sheriff Court heard Buist, who runs a joinery business, was found standing by the car by the property's owner on August 23.
Depute fiscal Jill Drummond said: "On the Saturday night, the witness (the householder) left his property at which time the garden wall was intact," she said.
"Around 7pm the accused and his girlfriend were in their house consuming alcohol."
Buist went for a drive accompanied by his girlfriend in the front passenger seat.
The car travelled from West Path on to Barry Road, and then to the Victoria roundabout, and was coming back in the opposite direction when Buist, "lost control of the vehicle, causing it to collide with a wall", according to the fiscal.
At 8.10pm the householder returned home to find the pair standing beside the vehicle.
Ms Drummond added: "At 9pm the accused was traced and required by officers to say who had sole ownership of the vehicle and insurance to operate it, and he said 'me'."
Buist gave a specimen of breath, was arrested by police, and was taken to the station at Gravesend in Arbroath and charged.
Defence solicitor Billy Rennie said his client had no points on his licence but had appeared in court on road traffic matters before.
"He'd picked up his girlfriend, they were in the car together, and unfortunately he's been distracted causing the accident," he said.
"He is a self-employed joiner with three employees.
"He'd offered to fix the damage but the owner indicated that it had been sorted out through insurance.
"His own car, for what it's worth, was a write-off and he'd only had it for a short period."
Buist, of Kirkton Terrace, admitted that on Saturday at Barry Road, in Carnoustie, he drove an Audi TT with excess alcohol (54 mics) on August 23.
He also admitted he drove without due care or consideration for other people by causing the car to collide with and damage a wall.
Sheriff Pino Di Emidio disqualified Buist from driving for one year and fined him £1,200.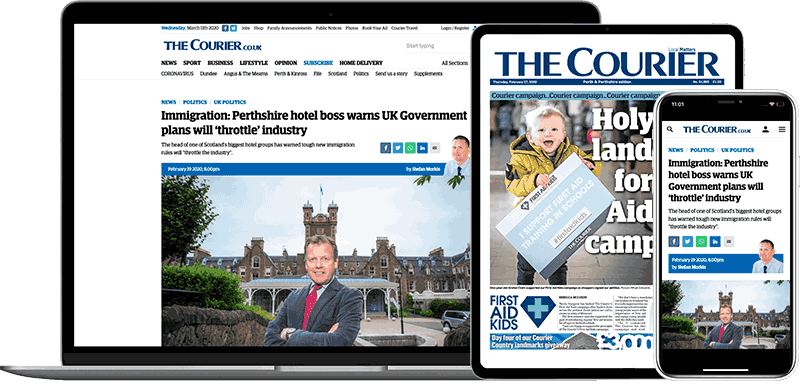 Help support quality local journalism … become a digital subscriber to The Courier
For as little as £5.99 a month you can access all of our content, including Premium articles.
Subscribe