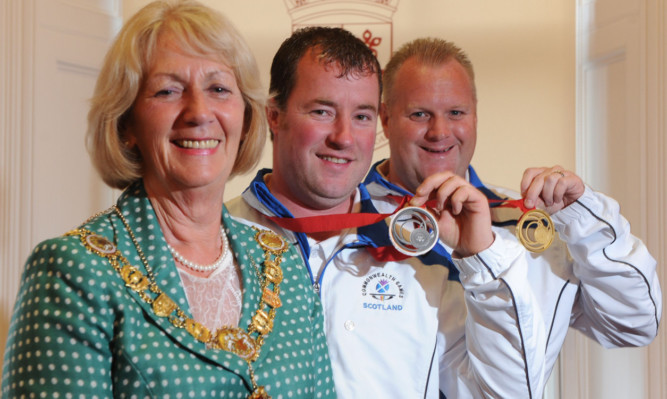 Angus' role as a Commonwealth Games venue and the county's poignant connection to the sacrifice of the area's sons who fell in war wearing the Red Hackle have been highlighted in the Christmas message of Provost Helen Oswald.
"As the year draws to a close, it's a time to reflect on the past 12 months and look forward to what 2015 may bring," she said.
"One of the highlights of 2014 in Angus was being a host venue for the Commonwealth Games shooting events. For me, presenting medals to the outstanding athletes was a tremendous experience.
"Our own Angus athletes did us proud, with Drew Christie winning a silver at Barry Buddon in the shooting and Darren Burnett winning gold in the lawn bowls.
"As the start of the First World War was marked, I was honoured and humbled to attend a number of moving ceremonies in Glasgow, Edinburgh, at home in Angus and with the Black Watch in Ypres, remembering those lost in that dreadful war.
"As provost, I am very fortunate that I am invited to so many memorable occasions and meet so many inspirational people.
"From our young people who are such a credit to their communities, to innovative local businesses, to the many volunteers who give up their time to help and care for others our people are what make Angus a great place to live."
She continued: "As Christmas approaches, I have been reminded of a quote from A Christmas Carol: 'I will honour Christmas in my heart and try to keep it all the year'. The sentiment reflects my hope that we can continue the season of goodwill to each other and our communities throughout the year.
"During 2015, I will be supporting the important and essential work of Alzheimer Scotland.
"My sister was diagnosed with alzheimer's disease in her fifties, so I know from personal experience the heartache a dementia diagnosis can bring to the individual, their family and friends. The work of Alzheimer Scotland is far reaching and tremendously important to dementia sufferers.
"Our support for this and other charities is a direct reflection of the value we put on the quality of life of all our citizens and whatever 2015 brings, I know that the generosity of spirit of the people of Angus will continue to shine through.
"I wish you and all your loved ones a very happy Christmas and all the best for 2015."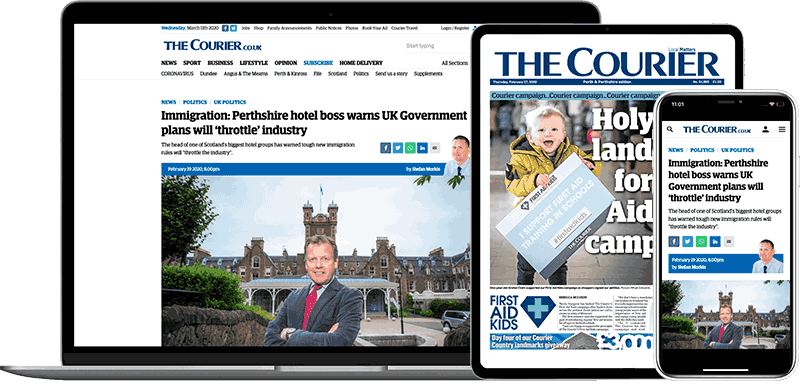 Help support quality local journalism … become a digital subscriber to The Courier
For as little as £5.99 a month you can access all of our content, including Premium articles.
Subscribe