A dazzling effigy of one of Angus's most famous sons has been finally revealed following years of anticipation.
Radar pioneer Sir Robert Watson-Watt has been immortalised in bronze and his statue in Brechin's St Ninian's Square was unveiled in front of a crowd of enthusiasts and Watson-Watt experts who helped make the dream a reality.
Sir Robert Watson-Watt was born in the town on April 13 1892 and went on to become one of the key components of Britain's war efforts after he led the development of Britain's "secret weapon" in the Second World War radar.
The Sir Robert Watson-Watt Society of Brechin has toiled for years to have the great man recognised in the town and the dream was realised in glowing sunshine.
After a few false starts, the £80,000 statue, designed by sculptor Alan Beattie Herriot, was guided into place and dusted off for the public to admire outside the town library which Watson-Watt visited as a schoolboy.
Brian Mitchell, secretary of the society, said: "I think it's important to recognise Sir Watson-Watt's work. It was a crucial part of the defence of the UK during the war and particularly during the Battle of Britain.
"It has been a long haul but it's a great feeling of satisfaction to see it completed."
The statue will be officially opened to the public during a ceremony expected to take place in July.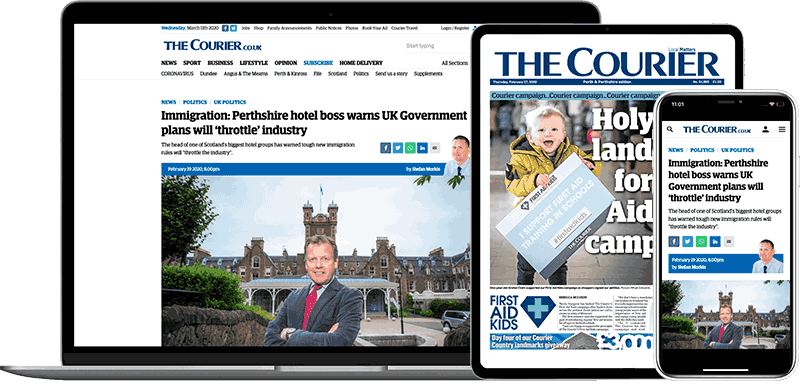 Help support quality local journalism … become a digital subscriber to The Courier
For as little as £5.99 a month you can access all of our content, including Premium articles.
Subscribe