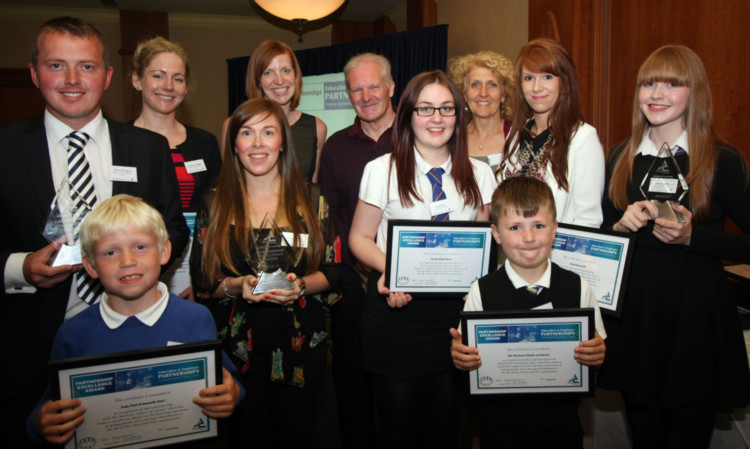 The excellent partnerships that exist between Angus schools and employers has been marked at the Carnoustie Golf Hotel.
At the Partnership Recognition event, the winners in each of the categories of this year's prestigious Partnership Excellence Award were announced.
The Links Park Community Trust and the Montrose cluster of schools was the winner of the Partnership Excellence Award (Primary).
The secondary award was presented to the Forster Group and Brechin High School. The award recognises a specific example of partnership working between education and the business community, which has made a significant impact on the learning experiences of young people and has made a lasting contribution to the life of the school and the business/organisation.
Education convener Sheena Welsh presented each of the shortlisted nominations with a certificate with the winners receiving a commemorative trophy.
She said: "Bringing life to learning and learning to life is important for all our young people helping to bring context and relevance to their learning by providing an insight into the world of work while at the same time developing within them the skills, attitudes, knowledge and values required for success in the modern business world.
"I am delighted that here in Angus, we are already building these partnerships, helping our young people prepare for a successful life beyond school."