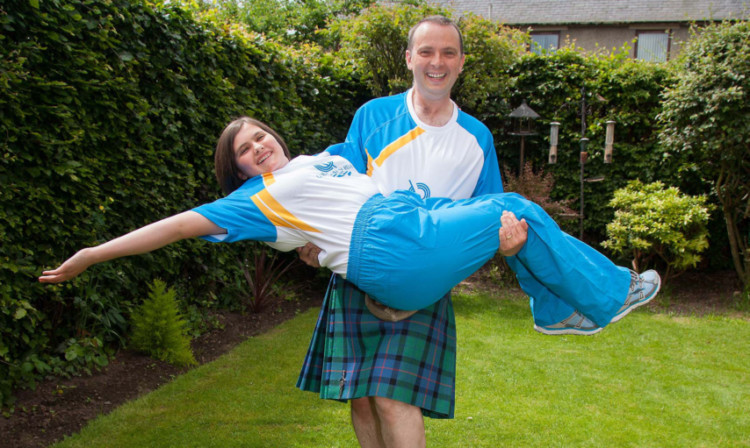 A dad and daughter are counting the days to their starring role in this weekend's Angus welcome for the Queen's Baton Relay.
Pierre Bernard and his 15-year-old daughter Courtney were selected by organisers to be part of the momentous event in their home town of Forfar.
And this Saturday has taken on even greater significance in light of the reason behind their selection.
Forfar Academy pupil Courtney was nominated by her school for her sporting achievements, having battled scoliosis curvature of the spine since the age of seven.
Aged just eight, she was given a spinal brace which she had to wear for 20 hours a day.
Her dad, who works at Forfar's Lilybank resource centre for adults with learning disabilities, has become a key campaigner for the Scoliosis Association UK, of which he is a trustee and regional secretary.
Pierre said: "The day of the baton relay is also international scoliosis awareness day, so myself and Courtney will be marking it in the most memorable way possible.
"Courtney only recently had the brace removed to see how her spine reacts and we will return to Edinburgh Royal Infirmary this week to see how things are.
"She may still have to undergo spinal surgery to have metal rods inserted into her back if the curves increase but this week, we're just looking forward to the baton relay.
"It will be such an honour to take part and for me to hand the baton over to Courtney will be really special.
"When we saw the bunting going up in Forfar we realised just how close the event was and we're really looking forward to it now.
"We're hoping there will be a great turnout in Forfar.
"The Olympic torch was a great day in the town so hopefully, there will be the same sort of atmosphere.
"And as a family, we'll finish off the day with a barbecue at home.
"I'm sure it will be a day to remember for the rest of our lives," said Pierre.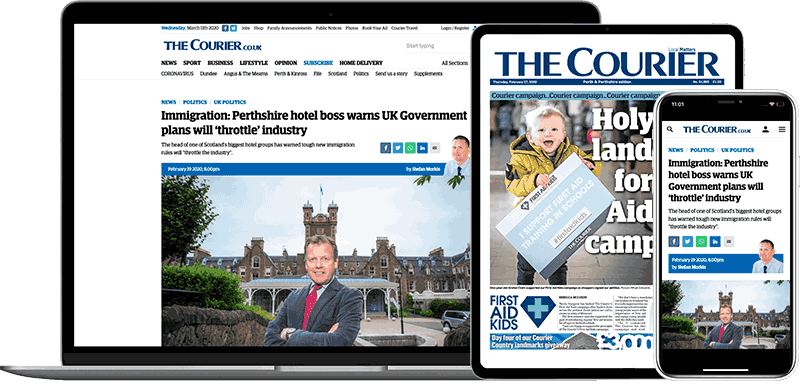 Help support quality local journalism … become a digital subscriber to The Courier
For as little as £5.99 a month you can access all of our content, including Premium articles.
Subscribe