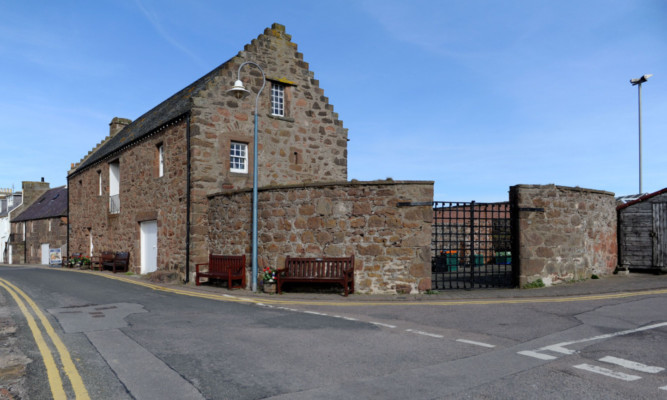 Paranormal investigators claim they uncovered a rotating doll, a moving cot, the spirit of a dead child and stone-throwing ghosts during a vigil at a former Mearns jail.
Afterdark Paranormal Investigations, of Arbroath, picked the Tolbooth Museum in Stonehaven for its historical connections with the darker side of the town's past.
The Tolbooth was used as a courthouse and a jail up until 1767 and the investigation began in the shop where they called for the spirits to come forward.
Irene Gray, of Afterdark, said: "Banging and knocking was heard and the noise of metal clanging. The area became very cold despite the rest of the building being warm.
"We asked that spirit affect some of the group and some members felt cold air being blown on their cheeks and one lady felt she had a child standing beside her holding her hand.
"Further calling out for things to move or for people to be affected gave rise to a baby's crib being moved. On further inspection the crib hadn't moved but the noise we had heard was re-created by us gentlymoving it.
"Again we asked for something else to happen and the crib gave a louder creek and, when we put the torches on, the bonnet on the doll had been pulled down, covering the entire doll's face.
"Before leaving this area, we noticed that the large doll on the glass display unit had completely turned round and was facing the opposite way.
"She was replaced back to her original spot but later on in the investigation she had turned around again."
Part of the group took part in a ouija board and table-tipping session and made contact with a spirit child called Billy.
Irene added: "Two of the ladies from this group went and sat on the floor in the area with the shop. The rest of us asked for things to happen to them and almost immediately they had a stone thrown at them.
"Both of them were shocked but one of them threw the stone back in the direction it came from and asked for it to be thrown back.
"Again almost immediately the stone was thrown back. This happened several times."
To finish the evening off, the entire group took part in a human pendulum where they were visited by the spirit of a former inmate of the Tolbooth jail.
Irene said that, while asking questions, one member of the group became unwell, feeling as if he was swaying and feeling very nauseous.
He left the group and went outside for some fresh air but was very sick.
A member of the Afterdark team also became unwell with the same feeling and symptoms as the other person.
Irene said: "It was felt this spirit was a bit malevolent and we decided to cut the link.
"We then did some more calling out and were pleased to hear more banging and tapping on us asking."