A group of "outrageous" bikers have been criticised after a video of their dangerous stunts in Birkhill was posted online.
Dashboard camera footage on YouTube shows the bikers overtaking on blind corners and performing wheelies on the wrong side of the road.
The two-minute clip shows five bikers filling up at the Esso petrol station on the village's Main Street on Sunday afternoon, before speeding off at well over the legal limit.
The footage is taken from a car travelling at nearly 60mph.
Local councillor Rob Murray said: "It's quite outrageous behaviour, which puts not only their lives at risk but also those of other road users.
"The country roads are not racetracks."
A Police Scotland spokeswoman said Tayside Division is aware of the footage.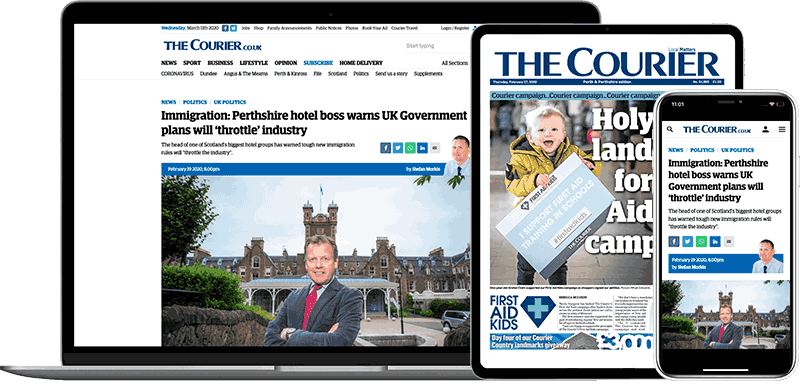 Help support quality local journalism … become a digital subscriber to The Courier
For as little as £5.99 a month you can access all of our content, including Premium articles.
Subscribe