Chinese golfers are flocking to Angus on the back of a major drive led by one of the sport's most significant historic names.
Simpsons on Links Parade is the world's second oldest surviving golf business and has put itself at the forefront of efforts to ensure the county maximises the potential of the lucrative Chinese market.
A series of films by the Chinese Golf Channel during a visit to Scotland this year will reach an audience of 20 million golf fans, with Travel TV due in the area this summer to record material for its billion-strong army of viewers.
Simpsons owner Dave Valentine recently welcomed the first Chinese group of 2015 from Guangzhou and Shenzhen provinces to the Angus premises and revealed talks are under way to take the sport back to the future in the burgeoning market.
https://youtube.com/watch?v=GPM23XLItVQ%3Frel%3D0
"We are in discussion about the possibility of developing a Simpsons hickory golf format for corporate and club golf tournaments in China," said Mr Valentine.
"I have received interest from other parties around China and he hope to encourage more Chinese golfers to play Carnoustie and make a pilgrimage to Simpsons…
"The fact that Simpsons is the second oldest surviving golf business in the world has a great resonance for Chinese golfers who are fascinated by the story of this iconic golfing family. The film tells the story and also introduces Trevor Williamson Robert Simpson's grandson who owned the shop until the mid-1980s."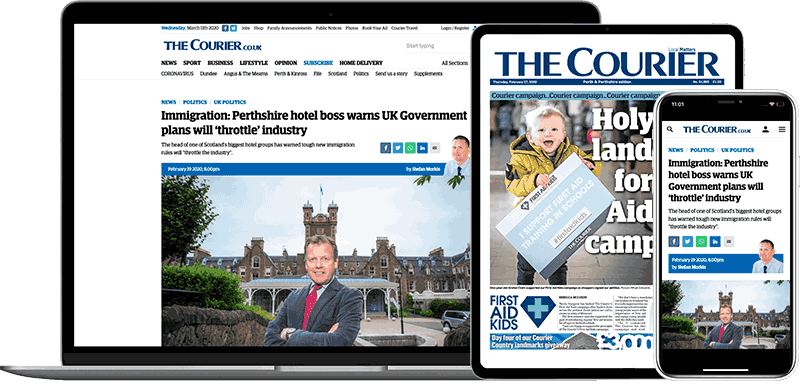 Help support quality local journalism … become a digital subscriber to The Courier
For as little as £5.99 a month you can access all of our content, including Premium articles.
Subscribe