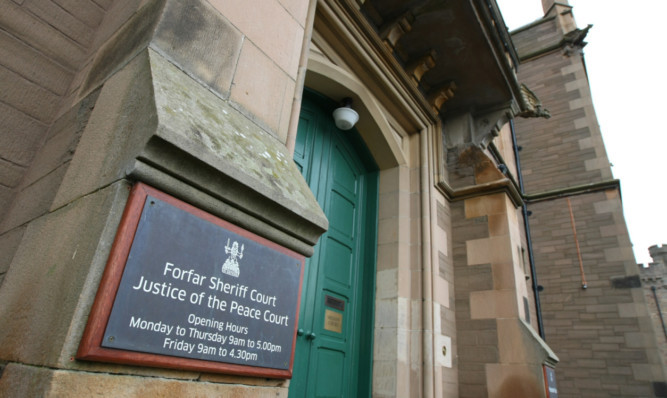 A man attacked his own house with a spade and a hammer after locking himself out.
Neighbours of Richard Ohren called police when the 38-year-old was kicking and hitting his front door, before smashing a double glazed window and showering the area below his flat with broken glass.
Ohren, of Glenogil Drive, Arbroath, appeared for sentencing at Forfar having previously admitted the Valentine's Day offence at his home, as well as a breach of bail.
He also pleaded guilty to three domestic assaults on his partner, including an early new year incident in which he gave her a black eye by throwing a set of keys at her.
Depute fiscal Jill Drummond said that on the day of the lock-out witnesses saw Ohren kicking his front door and battering it with a piece of wood.
"They shouted over to ask him what he was doing and he said: 'I'm trying to get in, it's my hoose and I've no got my keys'."
Ohren was then seen with a spade trying to prise open both the door and window.
He then went to a friend's house, asked for a hammer and returned home, smashing the window at the second attempt.
Defence solicitor Billy Rennie said Ohren had managed to stay out of trouble for around five years but things had taken a turn for the worse.
Ohren was given a Community Payback Order including 150 hours of unpaid work.