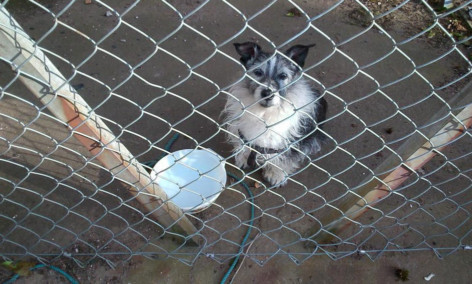 It's a shaggy dog story if there ever was one.
But thankfully it's one that had a happy ending after a small three-legged dog was broken out from its temporary jail cell by its worried owner.
The tale all started in Brechin after the old cross-breed was found in Brechin on Tuesday afternoon, sparking an appeal on Twitter by Brechin PC Billy Rattray.
It spent a few hours in the good care of Angus' finest, given food and water and generally being well looked after, but there were fears the dog might never be reunited with its owner.
Any idea who the owner of this 3 legged cross breed dog is? Found in Brechin and currently c/o police station pic.twitter.com/l3I2HgjQjB

— PC Billy Rattray (@BrechinPC) June 9, 2015
However, PC Rattray's social media pleas clearly struck a chord with someone and the dog was reunited with its owner within a couple of hours.
PC Rattray said he was glad all's well that ended well, and said the dog was last seen "happily limping off into the night".