 Angus trading standards have warned residents not to fall foul of a summer scam.
Last year the service received a number of complaints about doorstep callers carrying out mono blocking and gardening work to a poor standard and for inflated prices.
A common theme of complaints was that the callers failed to provide proper addresses or other contact details.
That prevented residents from being able to resolve any issues with the work carried out.
An Angus Council spokesman said: "This is a common tactic of the unscrupulous doorstep caller and in such cases it is not uncommon for the residents to have to employ another tradesman to correct the problem, leaving the resident even more out of pocket.
"These complaints highlight the difficulties residents can face when dealing with doorstep callers.
"Our trading standards officers will always investigate such complaints and where it is not possible to take formal action, we share intelligence with other trading standards services and Police Scotland so the activities of these callers can be tracked across local authority and police boundaries.
"If residents need work done to their property we would encourage them to use a reputable local trader that has been audited as part of the Angus Reputable Trader Scheme.
"All of the scheme's members are audited by an officer at their business address prior to joining the scheme and as part of the scheme they agree to follow a complaints procedure.
"You can search for a member on our website, or by calling the ACCESSLine on 08452 777 778."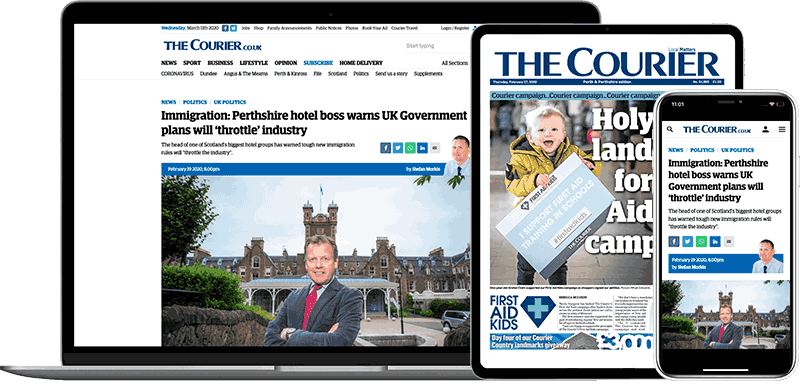 Help support quality local journalism … become a digital subscriber to The Courier
For as little as £5.99 a month you can access all of our content, including Premium articles.
Subscribe