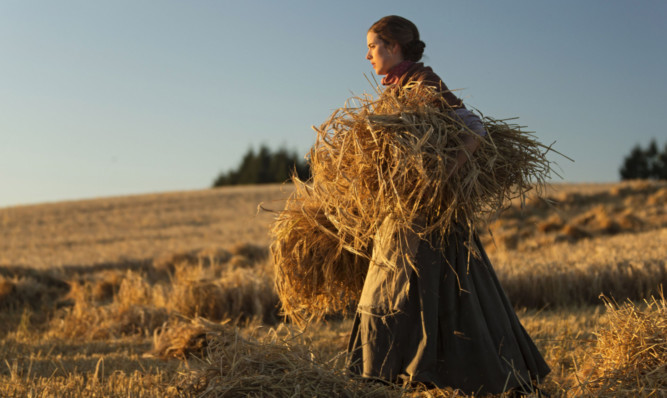 A new film adaptation of a Mearns author's most famous work will have its world premiere this year.
Lewis Grassic Gibbon's Sunset Song will be shown at the Toronto Film Festival in September.
Production crews, costumed extras and top-name actors were in Fettercairn to bring the novel to celluloid life.
The village is the backdrop for the Terence Davies-directed film, starring Agyness Deyn as poverty-stricken farm girl Chris Guthrie.
She shared a few hours on the streets with one of her co-stars, Kevin Guthrie, and a large number of sheep.
The film also stars Peterhead-born Peter Mullan.
The film's producer, Dundee-based Bob Last, said filming in various countries was necessary to replicate the different seasons throughout the book.
Shooting began in New Zealand, to capture the March harvest season, followed by interior work at Filmland in Luxembourg, whose film agency has contributed £1.5 million towards production costs.
Sunset Song written by Grassic Gibbon in 1932 is regarded as one of the most important Scottish novels of the 20th Century. It tells the story of Guthrie, daughter of a poor farming family, in the fictional estate of Kinraddie in the Mearns.
Isabella Williamson, of the Grassic Gibbon Centre in nearby Arbuthnott, said a film adaptation would cement the novel's status as a worldwide classic that has been translated into dozens of languages. "We're delighted this is happening it's been a long time in coming and we've been anticipating it for a number of years," she said.
"I'm hopeful that the film will bring in a new generation of readers who will help keep Grassic Gibbon's name alive for years to come."
The film-makers have chosen to shoot on 65mm film, a larger-than-usual film stock, to capture the beauty of the landscape.
Caroline Parkinson, director of creative development at Creative Scotland, which helped fund the film, said: "It's great to see an iconic and well-known Scottish story being translated to the big screen by an internationally- renowned director."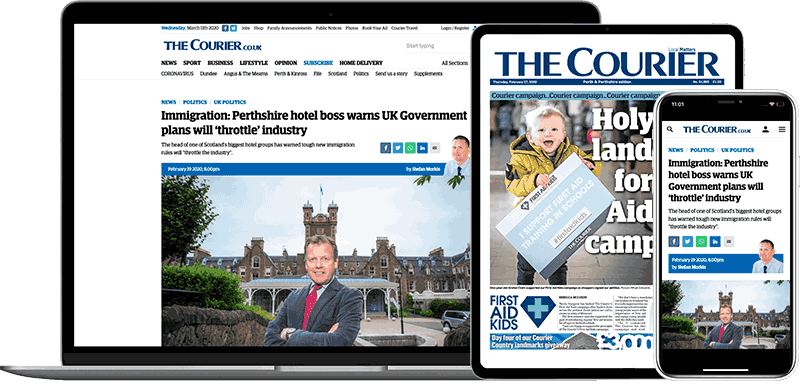 Help support quality local journalism … become a digital subscriber to The Courier
For as little as £5.99 a month you can access all of our content, including Premium articles.
Subscribe