 An Angus resident has expressed disgust at an overflowing dog waste bin at an Angus park.
The Monifieth man took this picture at Riverview Park on Sunday.
He said: "It totally defeats the purpose of the public doing their part in maintaining a clean and tidy environment.
"This is not the first time I have come across this mess in the area."
Officials have admitted dog fouling is a problem.
Councillor Lynne Devine said she was aware that the council's environmental department was dealing with the problem.
She said: "Dog fouling is a issue in the area.
"I think most people realise how dangerous for children it can be and pick up after their dogs but the bins obviously need emptying, too.
"It is great to see that people are picking up after their dog."
A council spokesman said the bins are emptied twice a week.
He added: "Due to a football tournament at the park at the weekend the area was extremely busy and, on occasions, busy community events will result in bins being used more than usual.
"We ask event organisers to contact us in advance, so we can look at whether additional bins might be needed."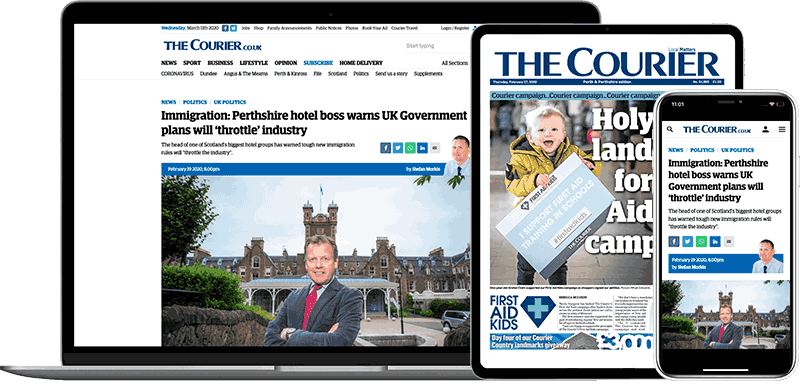 Help support quality local journalism … become a digital subscriber to The Courier
For as little as £5.99 a month you can access all of our content, including Premium articles.
Subscribe