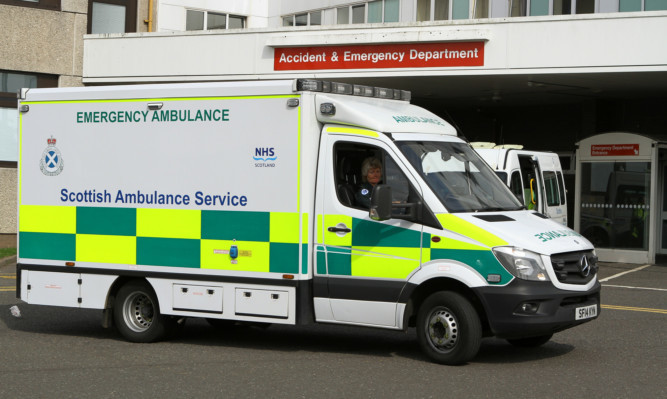 The number of Tayside addresses that ambulance crews will not visit without police protection has risen by 400% since 2012.
Figures released following a freedom of Information request show there were 145 red-flagged homes in the region.
The number of red-flagged addresses in Fife has increased by nearly 200%, from 53 in 2012 to 152 in 2014.
The addresses are singled out by the ambulance service and police because of previous episodes in which emergency service workers have been attacked or threatened.
The figures show that there are more than 2,800 addresses across Scotland that have been red flagged compared to 400 in 2012.
Conservative MSP Alex Johnstone said: "We cannot afford to have ambulances waiting outside no-go addresses.
"This can also stop other crews from attending other life-threatening emergencies.
"It's time for the SNP to get a grip and look into this issue.
"We need to protect our front-line ambulance staff from this unacceptable level of violence."
Minister for sport, health improvement and mental health, Jamie Hepburn, said: "Unfortunately, evidence shows that incidents of violent and aggressive abuse are a serious factor for healthcare workers."
He continued: "The Scottish Government takes the safety of our NHS staff very seriously, that is why they have the support of their police colleagues and are also protected by the Emergency Workers (Scotland) Act, which can impose a penalty of up to 12 months imprisonment, a £10,000 fine or both for those who attack our staff."
A Scottish Ambulance Service spokesman said: "If any crews feel that their safety may be compromised, they are instructed to hold nearby the scene and await support from the police or additional ambulance crews."
Superintendent Brian Hughes from Police Scotland's licensing and violence reduction division said: "Any attacks on emergency services workers are unacceptable.
"We will continue to pursue those responsible to help keep Ambulance Service workers safe.Everybody should be able to do their job without fear of violence."