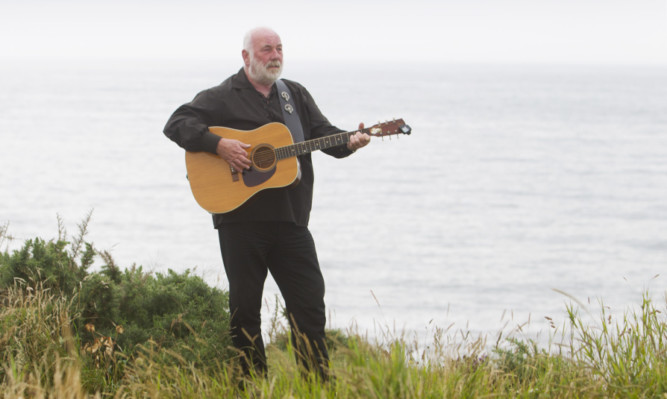 A gruesome murder that led to the last public execution in Angus has been marked after 150 years.
Ship's mate Andrew Brown was sent to the gallows for the axe murder of Captain John Greig while at sea in 1865.
The killing was dubbed the "Red Head Tragedy" after the headland from which the schooner Nymph could be seen when Brown took an axe to his sleeping captain.
Now, maritime historian Dave Ramsay has spoken of the "terrible crime" that took place on an ill-fated voyage from Stonehaven to London.
The story was recounted in Roy Souter's history book, A Wild and Rocky Coast, which was recently reprinted and inspired Mr Ramsay to write the Red Head Tragedy after he visited the site.
https://youtube.com/watch?v=li-4LerQjMs%3Frel%3D0
Mr Ramsay said the story "leapt out of the page" when he was researching material for the Maggie Law Maritime Museum in Gourdon, of which he is director.
He added: "As I stood at the Red Head, I felt a powerful sense of connection and place, and as I looked out to sea, I could visualise the events of that day when Andrew Brown murdered Captain Greig."
The Nymph and its four crew left for London with a cargo of flooring. Captain Greig fell asleep on the deck after the vessel had been towed out to sea, and the ship was only two miles offshore when the murderer struck twice with an axe over an "old grudge".
Mr Ramsay's song includes the words: "As Greig lay bleeding on the deck, the clock had just struck five/Brown turned the schooner bow around, and headed for Stanehive."
Returning immediately to Stonehaven dock and confessing to his horrified pilot uncle Brown went to visit his mother at home and was found there by police.
A trial took place at the High Court in Edinburgh on January 8 and the jury returned a guilty verdict.
Sent to Montrose for the execution, the state's hangman, William Calcraft, arrived to a large crowd who had assembled to see him.
The police had expected a turnout of as many as 20,000 people and the streets were lined with officers.
However, as the execution was scheduled when most people were at work, correspondents noted a crowd numbering only 2,000 of "the lower orders".
Brown's was the third-last public execution in Scotland Perth's Joseph Bell was executed later in the same year, on May 22, after having been found guilty of murder.
Two years later, Robert Smith was hanged at Dumfries after his conviction for the murder of nine-year-old Thomasina Scott.Executed by the country's expert dealer in deathWilliam Calcraft carried out around 450 executions in his 45-year career, which began when he was made hangman of Newgate Prison at 19.
He became more in demand as the judicial appetite for public execution waned in the later 19th Century, and in 1868 he carried out the last public and first private executions.
When he was driven to the Eagle Inn in Montrose ahead of the Brown execution, a Courier reporter of the time commented: "Although he is still remarkably healthy, and possesses as firm a nerve as ever, yet age is beginning to tell on him, and his appearance now is very much different from what it was several years ago."
Some considered his methods inhumane, even for capital punishment, due to his controversial use of the "short-drop" hanging method in which the condemned
person was slowly strangled to death.
He would sometimes pull theatrically on legs or climb on shoulders in an effort to break a victim's neck.
Critics said Calcraft used these methods partly to entertain the crowds.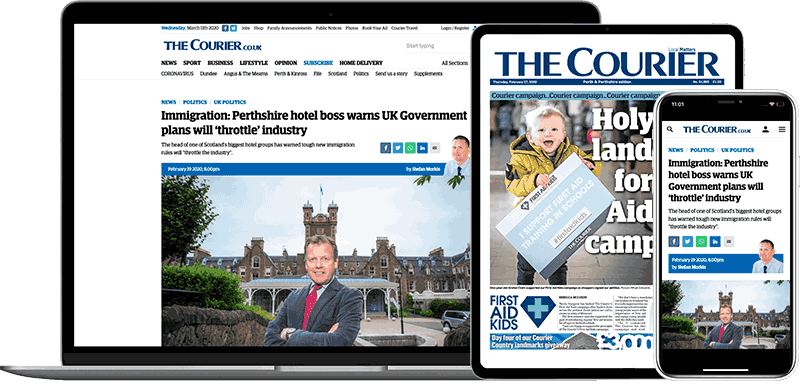 Help support quality local journalism … become a digital subscriber to The Courier
For as little as £5.99 a month you can access all of our content, including Premium articles.
Subscribe