 Arbroath is gearing up for this weekend's 24-hour Relay for Life at the town's cricket club.
Relay chairman Ian Angus said the event will be a celebration of life and of people who have survived cancer.
Mr Angus said volunteering for Cancer Research UK is one of the most meaningful and rewarding things he has ever done.
He said: "I realised recently that I have been volunteering in one way or another for most of my adult life and in no other field have I met so many brave and inspirational people, all working towards a common goal.
"It's no secret that I was invited to join the first Relay for Life committee back in 2006 but declined due to a range of other commitments.
"It was one of the biggest mistakes of my life.
"Had I known then what I know now about Relay I would have dropped everything just to be involved.
"It is about honouring those who have lost their battle against cancer.
"It is our way of fighting back.
"It is an emotional rollercoaster.
"When you are feeling down, Relay just wraps itself around you in a warm embrace.
"It is a safe place to speak about how cancer has touched our lives as everyone is there for the same reasons."
Mr Angus is challenging this year's participants to paint the town purple and blue.
Teams and individuals are being encouraged to take a photograph of themselves in an unusual setting while wearing their Relay T-shirt.
The photographs will be included in a slide presentation to be shown during the Relay weekend.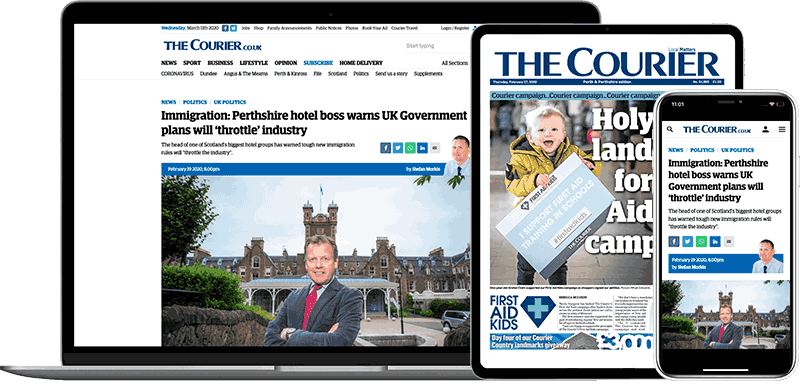 Help support quality local journalism … become a digital subscriber to The Courier
For as little as £5.99 a month you can access all of our content, including Premium articles.
Subscribe