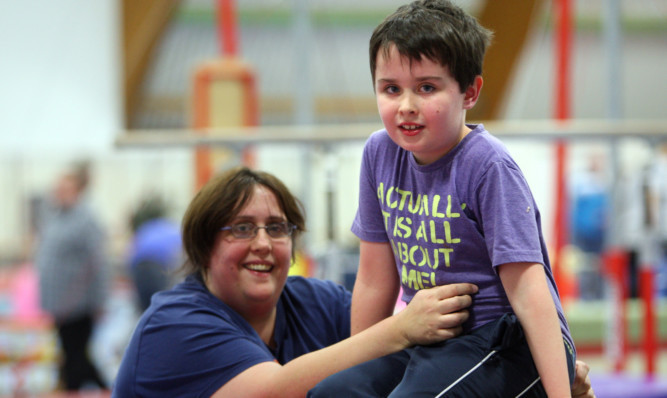 The mother of a seven-year-old boy with autism has issued a heartfelt plea to The Courier reader whose gift helped her son learn to speak.
Farrah Mackenzie, 38, from Carnoustie, was stunned when a stranger walked into her cousin's shop and handed over an iPad for her son, Cameron known as Cam after the family's story appeared in The Courier back in 2013.
Now, two years on, Farrah, who runs an online support group for families affected by autism, is desperate for the stranger to meet her son to see how much the gift has helped his progress.
Farrah explained: "Cam now has a voice.
"The iPad has allowed him to learn over 300 words.
"The mystery stranger who walked in to my cousin's shop and handed over the iPad often plays on my mind.
"I wish he knew just how much of a huge part he has played in my son learning to speak.
"Before he got the iPad, Cam wouldn't speak, he wouldn't make eye contact or interact. Now, after two years, he can speak.
"I would love to be able to say thank you to the person who handed the iPad in.
"They have given my son a voice.
"It would be great if The Courier could track him down."
The Courier launched an appeal back in August 2013 to help little Cam, who is classed as non-verbal and who, before receiving his tablet, had the speech capabilities of a 12 to 18-month-old child.
Farrah pleaded for public support after seeing how a new online programme could benefit her son.
Do you know the identity of the Good Samaritan? Contact us on 01382 575130.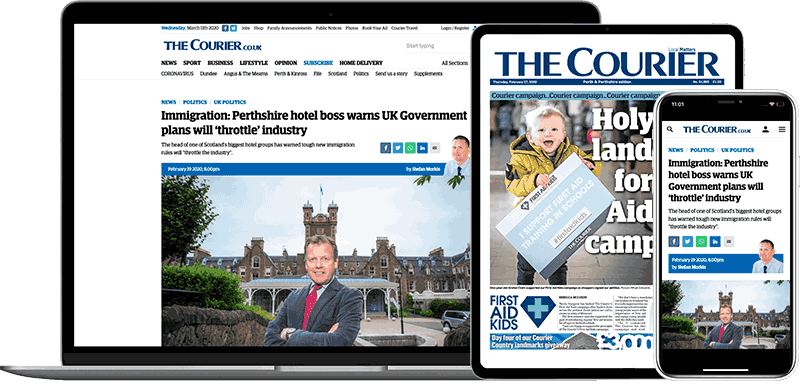 Help support quality local journalism … become a digital subscriber to The Courier
For as little as £5.99 a month you can access all of our content, including Premium articles.
Subscribe