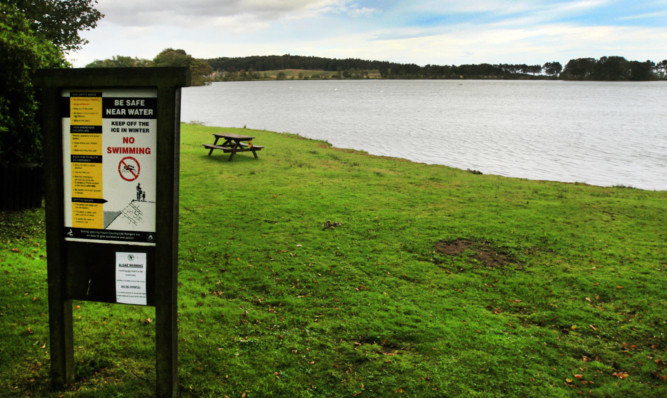 Angus Country Park bosses have issued a warning following the tragic death of a family pet which slipped through the ice at a popular beauty spot.
The dog's owners could only look on in heartbreaking despair after it ventured out onto the frozen surface at Monikie country park on Thursday and became trapped under the ice after the surface gave way.
A parks spokesperson said: "If you are planning on walking your dogs around the country parks near water then take extra care when there are periods of ice and please keep them on a lead."
Fellow dog owners have expressed sympathy after the warning was posted online following a week in which the temperature drop froze the water surface of local lochs.
One posted: "The ice can look as if it's no longer there as it's melted on the top and gives the impression that it's safe to go in when it's not.
"Always check as it's too late once the dog has ventured on and they don't understand.
"Very sad and distressing for the poor owners."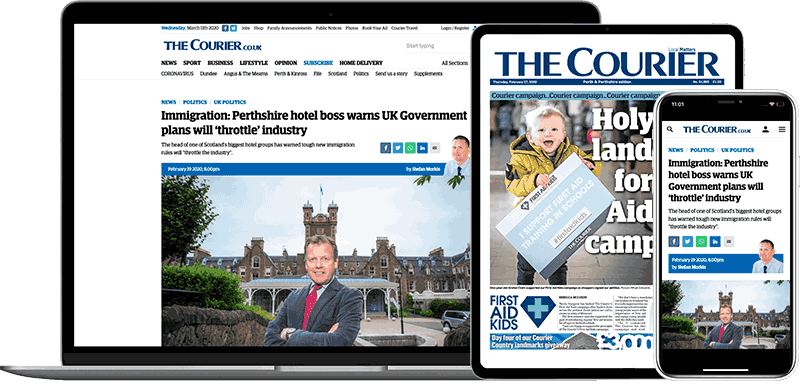 Help support quality local journalism … become a digital subscriber to The Courier
For as little as £5.99 a month you can access all of our content, including Premium articles.
Subscribe