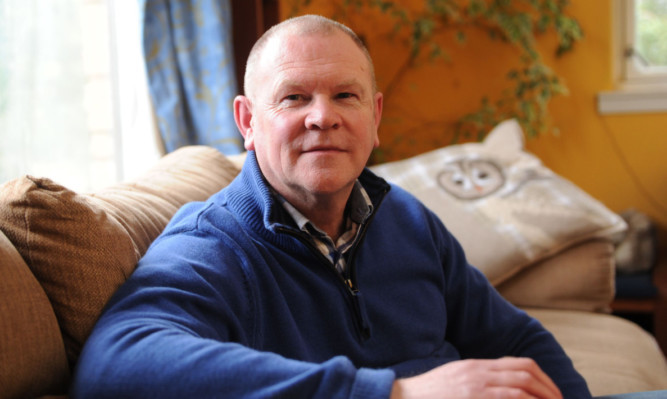 An Angus man who suffered from the cancer that took Audrey Hepburn's life is raising awareness of the disease.
Iain MacDonald, 57, who works for the Department for Work and Pensions (DWP) in Dundee, was diagnosed with pseudomyxoma peritonei (PMP appendix cancer) and successfully treated just over two years ago by Dr Francesco Polignano, one of only a handful of surgeons in the UK with a specialism in treating this kind of cancer.
Mr MacDonald, who lives in Forfar, is now living life to the full, but he gets a CT scan every six months to make sure the cancer has not returned.
He was recently asked by Jenny Ramage to take part in a video adaptation of Billy Joel's song, We Didn't Start The Fire.
Just less three years ago, music producer Jenny was treated for PMP and had to undergo "cytoreductive" surgery, which involved removing numerous internal organs.
https://youtube.com/watch?v=0rv590Cj-zs%3Frel%3D0
Iain said: "For well over a year, I noticed my belly steadily getting bigger, though I didn't seem to be eating any more than normal."
"At work I used to eat at my desk and started noticing when I brushed down the crumbs, I felt a pain right down the surface of my chest, but again didn't think it was more than just getting fat.
"But around October 2012, this pain in my chest began bothering me all the time and found it very difficult to tie my shoe laces so only then did I go to the doctors.
"My doctor thought I might have a hernia and sent me to Ninewells Hospital for an ultrascan."
He continued: "I was surprised when Mr Polignano at Ninewells Hospital wanted to see me the following week to discuss the results, but still not fearing anything serious was wrong I went on my own to be told I had this rare cancer PMP, which needed a huge operation."
The operation lasted 12 hours followed by chemotherapy for another two hours before recovering in the high dependency unit for five days.
"During this time I have to admit I had short periods of depression and wanted to die as I felt so bad," he said.
"But luckily these feelings didn't last long as the staff were marvellous and made me as comfortable as I could possibly get."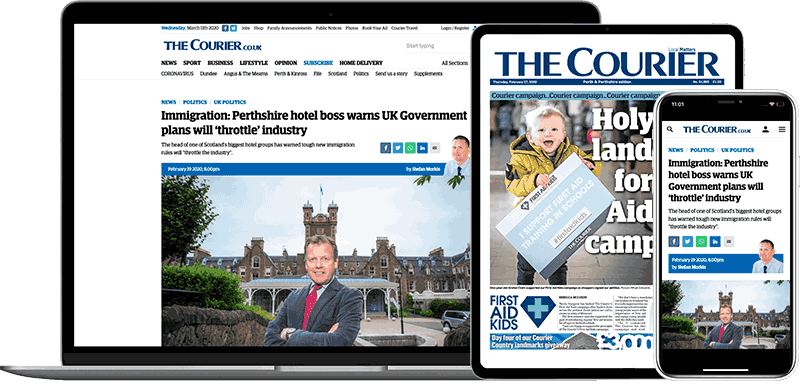 Help support quality local journalism … become a digital subscriber to The Courier
For as little as £5.99 a month you can access all of our content, including Premium articles.
Subscribe