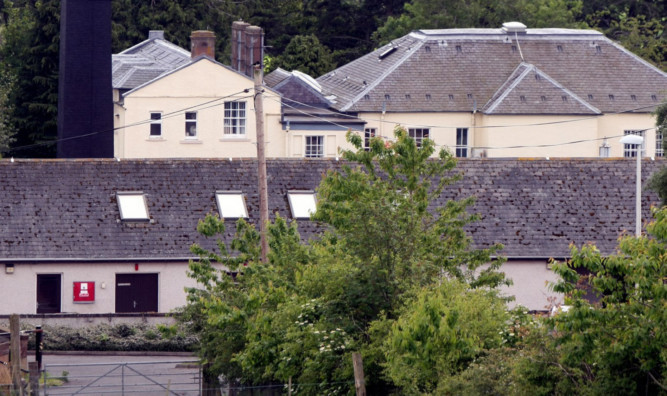 A prominent north-east businessman has submitted plans for the first phase of housing at a former Angus prison.
Open establishment HMP Noranside was closed in August 2011, with all the inmates moved to Castle Huntly near Dundee.
Martin Gilbert, the chief executive of Aberdeen Asset Management, was given planning permission last year for 45 homes on the site of the old cell blocks attached to B-listed Noranside House, which will be turned into three properties.
The development will take place in four phases: one five houses built and a former stable block turned into three houses; two 18 houses built and offices in Noranside House converted into flats; three 15 houses built and gardener's cottage refurbished; four three houses built in the walled garden.
The first phase will go before Angus Council's development standards committee for approval before September this year.
It is understood Mr Gilbert who developed AAM into a firm managing $500 billion in investments bought the Fern property in 2012 after it went on the market with an initial price tag of £850,000.
A report submitted to the council from William Lippe Architects states: "The aims and objectives set out at the start of this masterplan boil down to a determination to deliver a new development that works with the landscape, environment and Noranside itself.
"It is to deliver a place that people will aspire to live in, one to be proud of and one that works."
Members of the public were given an opportunity to view the proposals this year at Memus Community Hall.
However, the site will have to undergo substantial refurbishment, restoration and demolition work before construction of the new houses can begin.
Noranside's fate was sealed after a Scottish Prison Service review declared the jail surplus to requirements.
The closure was bitterly opposed by the prison officers' union and the local community, who cited the jail's long-standing and successful relationship with the area as a key attribute.
Fears also emerged that closure of the old house and cell blocks, which had undergone significant investment over a number of years, might leave the community with a "white elephant'' in its midst, which would deteriorate in condition and become a magnet for vandals.
Among early suggestions for future uses was one military veteran's belief that Noranside could become a rehabilitation centre for injured Scottish service personnel an idea that drew an initial swell of support but has moved no further forward than an as yet unanswered call for an options study.