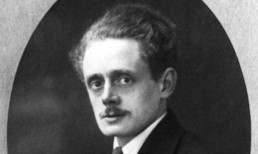 Scarred by the horrors of the First World War, a former soldier settled in Montrose and demanded independence from "imperial" England.
MICHAEL ALEXANDER caught a sneak preview of a BBC documentary which investigates what happened.
In the years immediately after the First World War, the Angus town of Montrose became the unlikely command centre for a small army of writers who attempted to change Scotland to rescue her from an "invasion" of occupying cultural forces from south of the border.
By the 1920s there was a growing feeling in Scotland's artistic community that the country's authentic identity, culture and voice were fast disappearing. That it was being eclipsed by a surreal, almost grotesque version of Scots history invented by her imperial English neighbour.
In music halls, the country was often reduced to a tartan caricature, and in publishing, a dominant theme was the 'kailyard' a rose-tinted and sentimental version of Scottish rural life, made worse by the international popularity of entertainers like Harry Lauder.
The third part of BBC documentary Scotland: The Promised Land examines how emerging writers and artists, centred upon Montrose, mounted a campaign to revive Scotland's voice and culture, plotting their own cultural revolution that would let the nation's voice be heard.
They would fight not with guns and bombs but with thoughts and words. Words that helped shape the modern Scotland that we know today.
Among those at the vanguard of this renaissance was Christopher Murray Grieve who had witnessed death and suffering at the Front as a member of the Royal Medical Army Corps. But at home, his countrymen had been reduced to a laughing stock.
He was 27 when he left the Army, settling in Montrose with his wife Peggy where he took up a job as a reporter with his local newspaper, the Montrose Review. He covered the unveiling of the town's war memorial. To some this was a tribute to those who had fallen for king, country and empire.
But to Grieve, it was a reminder of wholesale industrialised slaughter in the trenches. Of the friends and comrades needlessly ordered to their deaths by the British ruling class.
To Grieve, nothing less than a revolution would prevent this from happening again. And there was inspiration from Ireland where Republicans had taken up the bloody fight against the British. It was a battle for independence, sparked by a new cultural confidence.
As Grieve set about re-discovering Scotland's literary language, he also re-invented himself becoming the radical poet, Hugh MacDiarmid. And he took the view that independence a "divorce" from England was required, drawing from a desire for self-determination that existed in Scotland before the war.
Dr David Goldie of Strathclyde University said: "Just as the war was breaking out the Home Rule bill was actually agreed for Scotland. It had been passed in the British Parliament, so Scotland actually politically was part of the way to gaining Home Rule before the First World War.
"What I find personally quit baffling is that all these voices had died before the war ended. There seemed to be very little pressure in reviving Home Rule. In some senses Scotland had to take a deep breath to think about what kind of politics it actually wanted .Whether it wanted to be part of a United Kingdom or whether it wanted to be independent."
But Grieve had already decided he wanted to start a revolution in Montrose. Just as Irish writers had done, Scottish writers would inspire the nation with a new progressive, national literature.
But he had a problem. He would have to change the 'kailyard', sentimentalised, reading habits of Scotland and contend with the newly formed BBC which, through its radio broadcasts, promoted a 'received pronunciation' version of the English language.
"The reason why the Harry Lauder type of thing is so popular in England is because it corresponds to the average Englishman's ignorant notion of what the Scot is, "Grieve, who hated Lauder, once said. "It is high time the Scots were becoming alive to the ulterior effect of this propaganda by ridicule."
In November 1922, he was elected as a councillor for the town, which became a remarkable catalyst for the decade's cultural renaissance.
Another member of the artistic community in the Angus town was William Lamb, who had been a sculptor before the war but on returning from the trenches wanted to create a distinctly Scottish art.
The war not only changed Lamb's style, it left him badly injured. With a piece of shrapnel embedded in his right hand, he painstakingly retrained his left as his working hand.
Among the contributors to this concluding episode of Scotland: The Promised Land are Professor Alan Riach, Professor of Scottish Literature at the University of Glasgow, and Dorian Grieve, grandson of Hugh MacDiarmid.
Sunset Song, the work of Mearns author Lewis Grassic Gibbon, is also featured in the programme.
* Episode Three of Scotland: The Promised Land, airs on Wednesday April 6 on BBC Two Scotland, from 9pm until 10pm.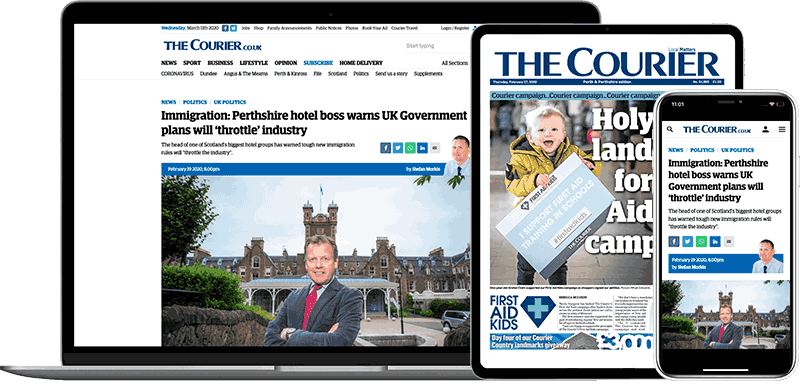 Help support quality local journalism … become a digital subscriber to The Courier
For as little as £5.99 a month you can access all of our content, including Premium articles.
Subscribe