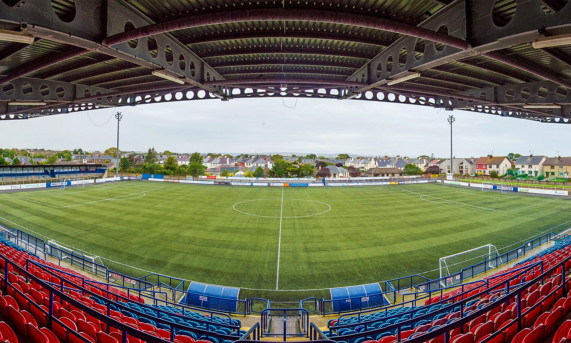 Montrose have exchanged contracts with former chairman Bryan Keith and Bon Accord Estates Ltd to purchase Links Park Stadium.
The Aberdeen businessman was club chairman for six years but when he stepped down in 1996 his investment was exchanged for ownership of the ground and a long-term favourable lease between Montrose FC and Bon Accord Estates Ltd was put in place.
Gable Endies chairman Derek Sim said the club had been able to buy back the stadium at a "fair valuation to both parties".
In a club statement, he said: "Bryan has always been a great supporter of the club, and we would like to thank him, and his family, very much for their assistance over the past 20-plus years.
"Bryan will continue to retain a key shareholding in the club."
He added: "The directors felt that as the current lease came up for renewal, the opportunity to once again take ownership of the ground was one that merited serious consideration.
"I hope that our supporters will understand just how significant this is, and the benefits to the club in completing this deal.
"We are delighted Bon Accord Estates Ltd have agreed to a staged payment schedule over a period of years.
"We would hope that all of our fans and supporters, both at home and abroad, will get fully behind the club and our fund-raising efforts going forward.
"As part of Bryan's long association with the club the directors agreed the main stand at Links Park Stadium will be named the Bryan D Keith Stand.
"Bryan has been a very important part of Montrose's recent history and we look forward to welcoming him back in the coming seasons."