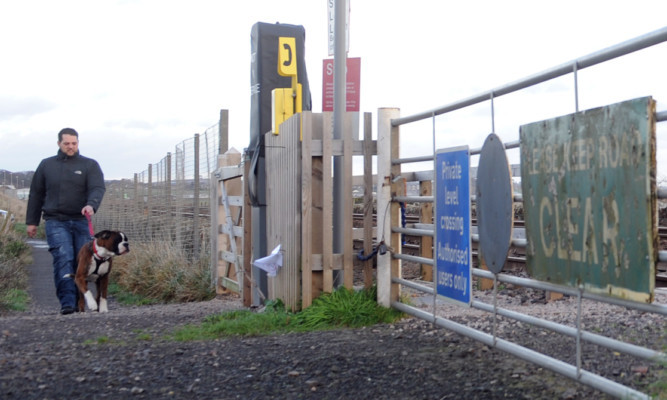 Dog walkers near the east coast main railway line have been urged to keep their dogs on a leash after a covert survey revealed owner behaviour that was "not the brightest".
The Balcathie level crossing at Elliot, on the outskirts of Arbroath, sees dozens of trains take thousands of commuters from north Scotland to Edinburgh and beyond.
Around 100 dog walkers use a route over the crossing, with numbers increasing in the summer.
Concerns over the heavy foot traffic prompted Network Rail to begin a day-long photo survey, and inspectors were concerned by what they saw.
Despite a nationwide safety campaign with Dogs Trust this year, most dog walkers were ignoring advice to put dogs on the leash over crossings.
Level crossing manager Mike Burnett, who covers a patch from Dundee up to Forres, said the rail operator is desperate to be heard, and Balcathie is a prime example of what could go wrong.
"We did a 24-hour census of the level crossing there and we saw about 100 people use the crossing on that day," he said.
"The great majority of them had dogs with them, walking in a circuit near Elliot.
"One thing I noticed about the walkers out that way is they don't tend to keep their dogs on leads.
"Some of the stuff that people were up to was quite appalling.
"One guy stopped on the level crossing with his headphones on and let his dog off the lead to do its business not the brightest of things to do.
"Walkers say their dog will come back to them when they call but they can't guarantee that."
Mr Burnett will be out with volunteers and British Transport Police personnel to leaflet walkers on the subject on Tuesday.
A Dogs Trust survey this year found there were 180 incidents and five fatalities in the last five years.
More than two thirds, 68%, acknowledged that their dogs do not always come back when called and a further 68% admitted they would go after their dog on to a level crossing when a train was coming to try to rescue them.
The charity's head of training and behaviour, Lynn Barber, said: "Dogs Trust would like to advise all dog owners who walk near railway lines or level crossings to have your dog on a lead and under control at all times.
"There are around 6,100 level crossings still in use across Britain, and although you may be able to read the warning signs, remember dogs can't read and it's every owner's responsibility to keep their dogs safe."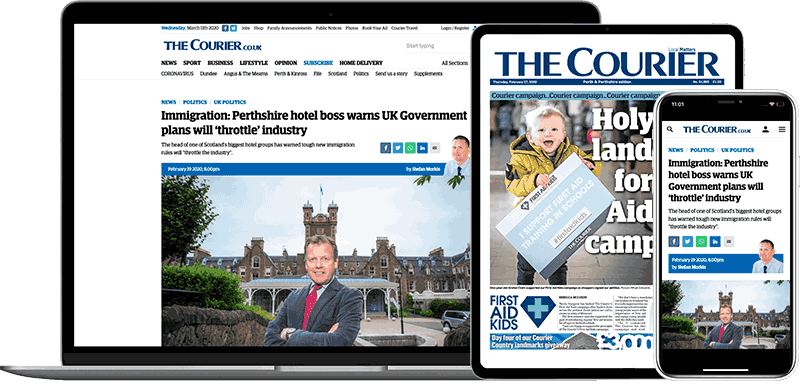 Help support quality local journalism … become a digital subscriber to The Courier
For as little as £5.99 a month you can access all of our content, including Premium articles.
Subscribe