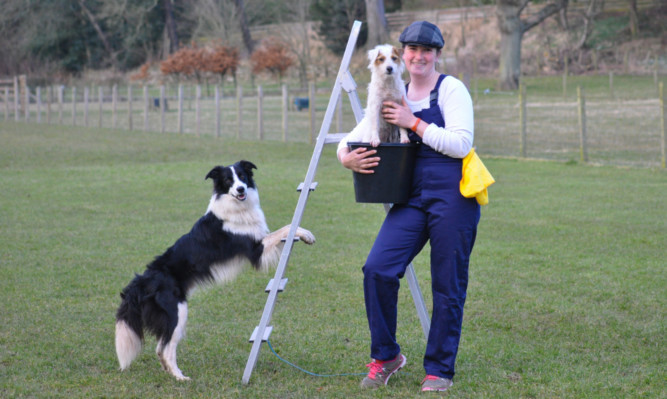 Courier Country's clever canines and their doting owners are being invited to take the lead from television's top dogs.
The Britain's Got Talent antics of Ashley and Pudsey have led to an explosion of interest in choreographed routines and Montrose handler Hannah Paterson has organised the area's inaugural Heelwork to Music competition in a bid to showcase the fast-growing sport and send Scotland's best pairings to the European championships later this year.
"I'm sure many people have seen Ashley and Pudsey or Jules and Matisse on Britain's Got Talent the sport is basically about telling a story to music, with the dog and handler performing various tricks and moves in time to the soundtrack," said Hannah, 32, a full-time dog walker and trainer with St Cyrus-based So Dogs.
"It is a fantastic and great fun activity that anyone can do with their dog and it's also a great spectator sport.
"It helps build an incredible bond with your dog and you become a partnership with a really strong relationship."
Hannah's enthusiasm for training started around seven years ago with her rescue dog, Jack, who she lost last year at the age of 15.
She now has two dogs her three-year-old Jack Russell, Pixel, and 22-month-old border collie, Rumour.
Both compete in HTM, with Rumour also involved in agility competitions.
Hannah said: "Last year Pixel won the best Scottish newcomer trophy in freestyle but Heelwork to Music is, at the moment, a relatively small sport in Scotland."
With a large amount of travel involved to compete at event, Hannah decided to do her bit to grow the sport and encourage others to give it a go with their own dogs."
Arbroath Community Centre will stage the event on April 24, with seven classes from absolute beginners to advanced.
"Participants devise routines of up to four minutes, set to music, and perform the routines with their dog," said Hannah.
"HTM is divided into two categories Heelwork to Music and freestyle."
The current routine she and her clever pets hope to clean up with is a freestyle based around George Formby's When I'm Cleaning Windows.
Hannah added: "I am running the show as a fundraiser to help raise funds to help Team Scotland to get to the Heelwork to Music European Championships in Austria this year.
"Scotland have never attended the championships before so it is very exciting for everyone involved.
"I would be delighted if people want to come and watch the show, but only dogs entered into the competition will be allowed in the venue."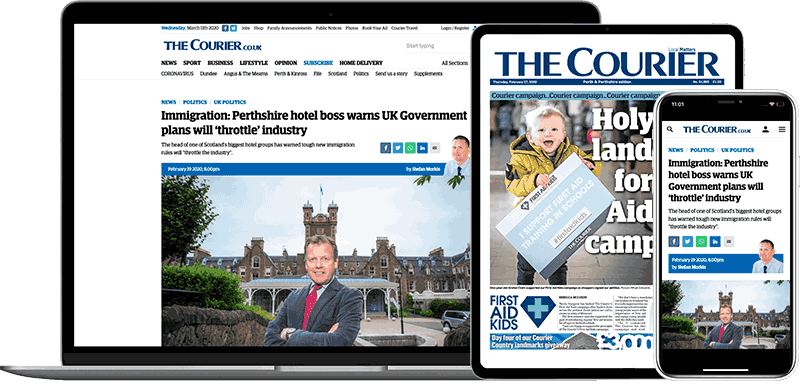 Help support quality local journalism … become a digital subscriber to The Courier
For as little as £5.99 a month you can access all of our content, including Premium articles.
Subscribe