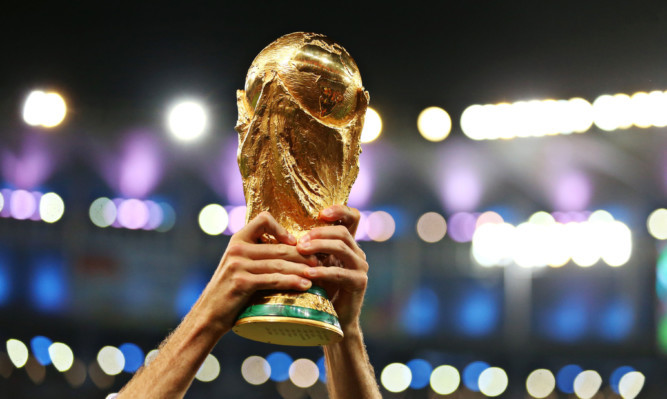 Angus Financial Abuse Support Team (Fast) has urged people to be vigilant after an elderly resident received a scam letter promising prize money of £900,000.
The team was alerted by a family member of the man after he received notification of having won £900,000 from a so-called "International Fifa World Cup Online Lottery".
It asked him to make contact to begin the claims process.
Fortunately, the letter was spotted by the elderly resident's daughter who passed it to Fast via the Angus Adult Protection Unit.
Fast is a specialist multi- agency team aimed at targeting the criminal activities of scammers and supporting their vulnerable victims.
It is made up of partners including Police Scotland, Trading Standards and social work and health.
They carried out some online research that showed the companies pretending to hold these promised lottery winnings were non-existent and confirmed it was a scam.
A Fast spokesman said: "We strongly advise anyone who gets a letter or phone call stating they have won a lottery they never knew they'd even entered, or other promises of money to be instantly suspicious.
"Never send any money away, or provide your personal information to a stranger, especially your bank details".
Anyone who has been victim of a scam, or who knows someone who has, can contact Angus Council Access Line on 03452 777 778
For more about financial harm and scammers go to www.aapc.org.uk or Twitter @scamfreeangus.