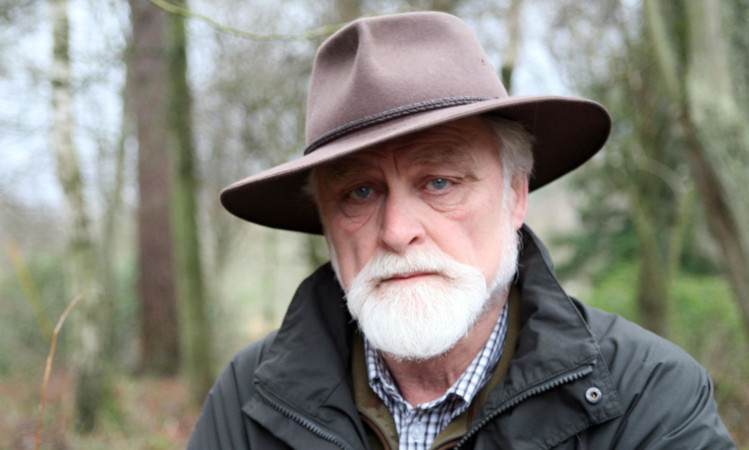 Gamekeepers are being urged to contact police if they are asked by landowners or tenants to use illegal poisons to protect grouse stocks.
Retired keeper Colin Gairmade the plea in the wake of the deathof the golden eagle Fearnan, whichdied after being poisoned in Angus in November.
The type of poison used has not been revealed by police, but website Raptor Persecution Scotland, which has been tracking the series of killings in Angus, claim the poison was the illegal pesticide carbofuran.
In the past five and a half years, four eagles, a red kite and seven buzzards have been shot, poisoned or trapped on sporting estates in the Angus glens.
Mr Gair said he didn't havepressure applied to him to use poisonduring his career, but was aware of the practice taking place.
He claimed young keepers who are fearful of losing their job could easily be coerced into using poison by unscrupulous tenants.
"I am certain many moors do not use poison, but some do and there are areas of Angus which are regarded as raptor black holes," he claimed.
"If you are a young keeper with a wife and kids you dare not stick your head above the parapet, but I hope that someone will come forward and report that they have been asked to usepoison to police."
Mr Gair, 66, said theagricultural poisons used would be very difficult to obtain by gamekeepers and speculated that they were more likely to be supplied by corrupt traders to one or two shootmanagers before being passed down to keepers.
He added: "Who is the real criminal in the poisoning cases?Is it the keeper who knowingly uses the chemical or is it another person who deliberately buys the chemical and passes it on to keepers with instructions to use it for vermin control?
"With most of theseconcentrated agricultural chemicals you would just need a few drops on ananimal's carcase and it would be deadly for anything that eats it."
Tayside Raptor Study Group expert and wildlife artist Keith Brockie has called on the Scottish Government to licence shooting estates, a move Mr Gair said he would not oppose.
However, if licensing did come in, he said there would have to be some "give and take" and that the killing of certain raptors be allowed.
He added: "If gamekeeping and shooting interests are to face a licencing system, then we should be given something in return."
Anyone with information that could assist police inquiries regarding the death of Fearnan is asked to contact 101, or speak to any officer.
Photo by Photos on Location