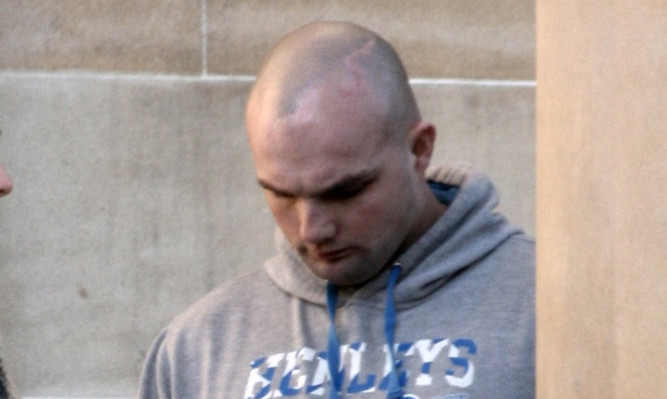 A man fell from a moving car while he launched a brutal assault on a taxi driver after threatening him and refusing to pay his fare.
Jamie Stewart got into Bruce McRitchie's cab on the A926 in Kirriemuir with two friends and asked to be taken to Forfar.
During the journey the trio first sat drinking beer and chatting but began whispering, prompting Mr McRitchie, 45, to pull over and ask them to pay up.
Stewart told the driver he would get "f*****g nothing and said he would "batter him".
Feeling "threatened" Mr McRitchie told them he would take them into Forfar.
As they drove off, Stewart suddenly grabbed the driver around the neck from behind then opened the door of the cab while it drove along.
He then fell out of the car while it moved along at around 15mph before jumping up and kicking the driver's door.
Stewart had faced a potential jail term when he appeared at Dundee Sheriff Court on Wednesday.
But a sheriff instead opted to defer sentence for him to get psychological help before a final sentence is passed.
Depute fiscal Eilidh Robertson told Dundee Sheriff Court: "The accused's footprint was later found on the outside of the driver's door of the taxi.
"After the accused got back in the car the accused made derogotary remarks towards Mr McRitchie and continued to tell him he would 'get f*** all'.
"The accused grabbed Mr McRitchie from behind again, and at this time punched him on the side of his head.
"Mr McRitchie stopped the car and the accused and his companions ran off.
"They left beer bottles behind in the car and the accused left his mobile phone in the back seat."
Ms Robertson continued: "The accused was later found under the influence of alcohol and had an injury to his shoulder consistent with being sustained when he fell from the moving taxi.
"When he was interviewed he said he could not recall even being in a taxi at the time of the offence."
Stewart, 27, of Hillhead Terrace, Kirriemuir, pleaded guilty on indictment to a charge of assault committed on June 1 2014 in a taxi travelling from the A926 to Market Street.
Defence solicitor Bob Bruce said: "He has never served a custodial sentence before and has been on bail since January."
Sheriff Tom Hughes deferred sentence for three months for Stewart to seek psychological help.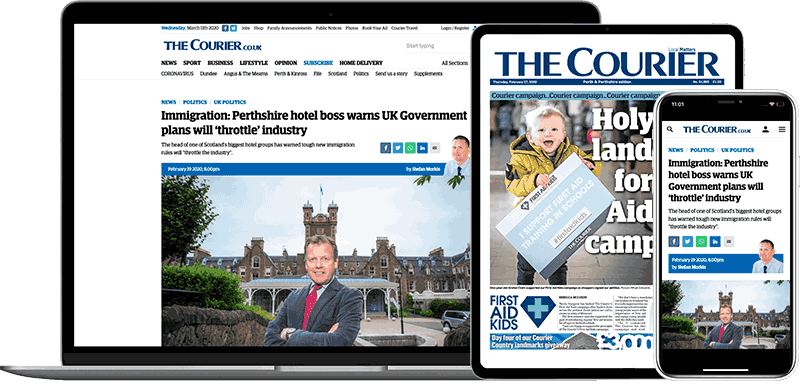 Help support quality local journalism … become a digital subscriber to The Courier
For as little as £5.99 a month you can access all of our content, including Premium articles.
Subscribe