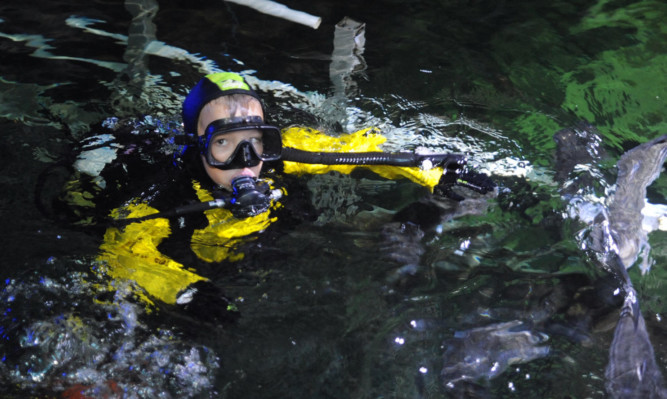 Angus youngster Oliver Bernard has sunk any suggestion that young brothers and sisters don't get on by taking the plunge in a shark-infested pool for his sibling.
The brave Forfar lad made a weekend splash at Deep Sea World in North Queensferry to raise money for organisations which have helped his sister Courtney as she continues her impressive recovery from major surgery to correct a triple curvature of the spine.
Courtney, 16, underwent a spinal fusion at Edinburgh Royal Hospital for Sick Children in April and is delighting medics with her progress.
As a thank-you for the care she received, little brother Oliver decided to take on the daring challenge of a shark dive for his ninth birthday and raise money for both the Sick Kids Friends' Foundation and Scoliosis Association UK in the process.
Oliver's dad, Pierre said the experience lived up to all of Langlands primary pupil Oliver's expectations.
"He had a ball and absolutely loved it so much so that he was saying he wants to do it again," Pierre said.
"Oliver loves programmes about sharks and has wanted to dive with them for a couple of years so when Courtney had her surgery he said he wanted to raise money for the two charities, which we thought was a great idea."
The youngster's fundraising page at www.virginmoneygiving.com/OliverBernard will remain open as the birthday boy hopes to hit a target of £500.
Pierre, a regional representative and trustee of the Scoliosis Association UK, added: "They are really pleased with Courtney's progress.
"She loves swimming and hopefully they will allow her to get back in the pool quicker than she expected."
In 2014 father and daughter passed the Commonwealth Games relay baton to each other as the celebration passed through Forfar.
Courtney was diagnosed with scoliosis at the age of eight and wore a spinal brace for up to 20 hours a day until the decision was taken for her to undergo the complex surgical procedure.
The Bernards hope the success of her operation will raise awareness of scoliosis and give encouragement to other families who are facing the same situation.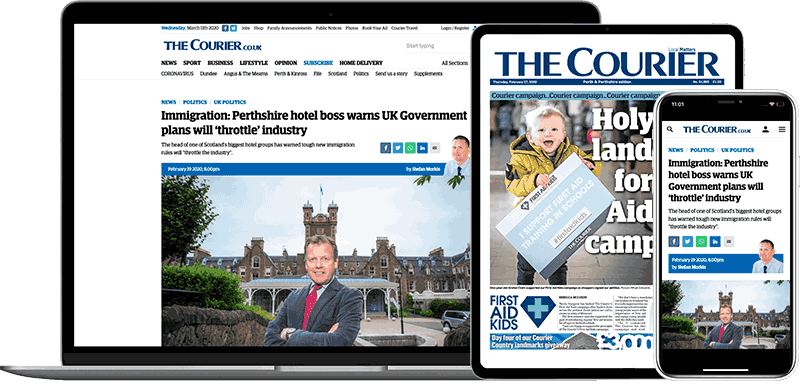 Help support quality local journalism … become a digital subscriber to The Courier
For as little as £5.99 a month you can access all of our content, including Premium articles.
Subscribe