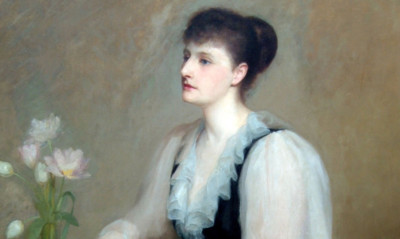 The legacy of one of the east coast's greatest writers is alive and well, judging by the clamour for tickets for an event 150 years after she was born.
Violet Jacob was born at House of Dun and the area around Montrose was heavily featured in her poetry and stories.
An event at Hospitalfield House, Arbroath, has sold out well in advance of Violet Jacob's Words in Song on Saturday.
Musicians will weave her poems to accompaniment, including songs such as Wild Geese and Halloween by Jim Reid, Baltic Street by Carol Prior and Tam o' the Kirk by Steve Byrne, among others.
A spokeswoman for Hospitalfield Arts said: "We have been overwhelmed by the response to the event and delighted for the performers that so many people will be in attendance.
"There are many dedicated followers of Violet Jacob who are still on the waiting list for tickets now because we sold out relatively early.
"It's been great to work with such inspirational figures as Steve Byrne, Lisa Simmons and Sheila Mann on the event, and that coupled with the response from members of the public has built our confidence in the other similar events we have planned for the future."
Among the most popular of Jacob's verses are The Songs of Angus, published in 1915, and More Songs of Angus, published in 1918.
Other publications included The History of Aythan Waring, The Fortune Hunters, Bonnie Joann, Tales of my Ain Country, The Northern Lights, The Good Child's Year Book and The Lairds of Dun.
Upcoming events about the author of Flemington include a one-day course on May 17 and weekend course entitled Tak Tent O Angus: Violet Jacob and the Great War in November.
Visit www.hospitalfield.org.uk/programme/classes-courses for more information.