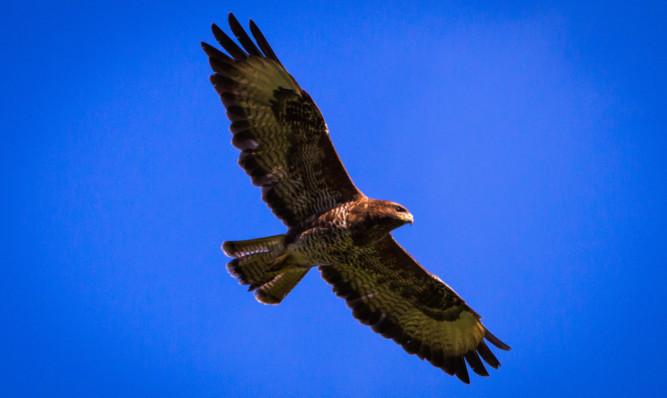 A Tayside wildlife expert has spoken of the difficulty of gaining a conviction when a bird of prey is poisoned.
Alan Stewart, retired Tayside Police wildlife crime officer, said most pesticide abuse investigations are carried out professionally, although in many cases "without much hope of getting anyone before a court".
Mr Stewart, an intelligence officer with the UK National Wildlife Crime Unit, said "I have been involved in cases where baits and victims have been recovered, both involving the same pesticide, traces of the same pesticide have been found in the suspect's vehicle and on his clothing and, infuriatingly, that has still been insufficient for a prosecution."
Recent figures show the number of recorded birds of prey crimes in Scotland fell from 23 in 2013 to 19 in 2014.
"I cannot think of a case where anyone has been convicted of the crime of poisoning a bird when only the victim of poisoning has been found," Mr Stewart added.
"The initial investigation could lead to other convictions, such as possession of pesticides, but it is extremely difficult to link these pesticides to the death of the bird.
"A poisoned bird of prey found, even with an admission from a suspect that he set out (untraced) bait that killed it, could be problematic.
"An admission on its own is insufficient to convict unless the admission shows some specialist knowledge that only the perpetrator of the crime would know."
He continued: "In my experience police wildlife crime officers work their socks off to get enough evidence within the law as it stands, not as some might like it to be to report a case to the wildlife specialist procurators fiscal.
"In turn, they are equally as keen to get a case to court but can only proceed with the case if there seems a reasonable chance of a conviction."