 A Montrose woman is striving to raise funds to honour her son's wishes for her grandson's education.
Trish Winton's son, David Wyllie, died in a road accident in Thailand this year.
The 36-year-old's death has left his Thai partner, Kai, and their two-year-old son, William, without an income.
They also have no means to pay for a good education at an English-speaking school.
Mrs Winton said: "I fear that without an English education my grandson William will lose his spoken English and I might not have a common language with him in the future.
"I am fulfilling my son's wishes, that William gets a good education.
"David, who spoke a mixture of Thai and English with his partner Kai, knew English was vital for William to maintain links with his Scottish family."
The school Mr Wyllie wanted to enrol William at, Reps Rayong, is near the youngster's home town of Ban Chang.
Mrs Winton said: "David's partner, Kai, will not receive any benefits from the Thai government and is currently unable to work as William does not start nursery until March next year.
"She has to rely on what little money she has saved.
"Hopefully, once he starts, school she will be able to find part-time work."
It costs around £2,500 a year to attend and Mrs Winton is putting all her energy into fundraising.
The former teacher recently retired and celebrated her birthday with a party in the Park Hotel and asked for donations for William's fund rather than gifts.
Other donations from work colleagues, family and friends totalled around £2,000.
Anyone wishing to make a donation to William's fund can contact Mrs Winton direct for further details by emailing trishawinton@aol.com.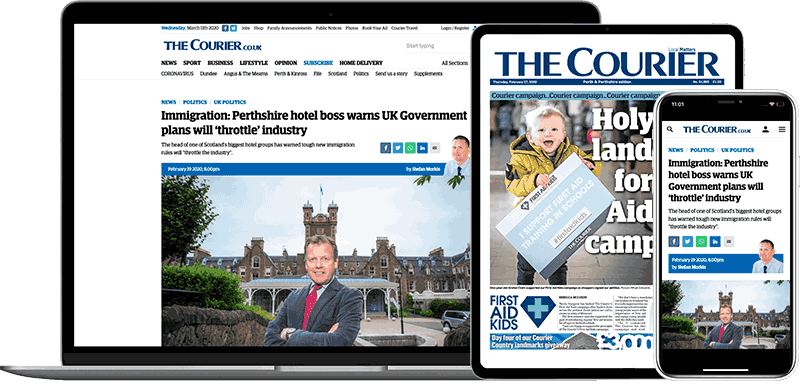 Help support quality local journalism … become a digital subscriber to The Courier
For as little as £5.99 a month you can access all of our content, including Premium articles.
Subscribe