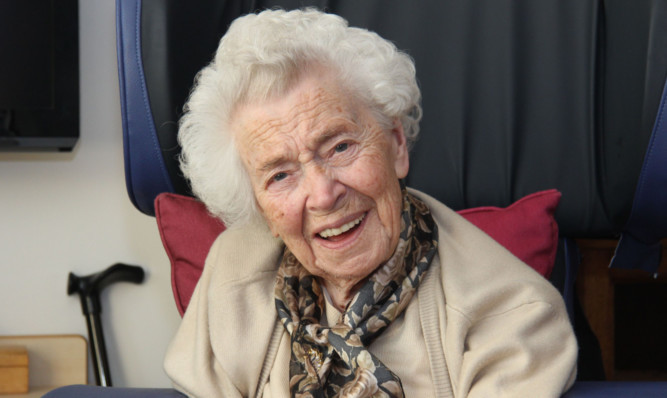 A Tayside woman has died just four days before she would have turned 100.
Janet Robertson was born on March 9 1915 in Dundee and educated at Ann Street School and Harris Academy.
She joined DC Thomson & Co Ltd immediately after leaving school in 1929, initially in the Meadowside jobbing department before moving to the commercial department.
During the Second World War she spent two and a half years in the Land Army, growing vegetables near Carnoustie.
After the war she returned to DC Thomson, spending the years before her retirement in 1975 in the Computer Room.
She was presented with a Parker Knoll chair by her colleagues to mark her 45 years of service.
Miss Robertson moved to Carnoustie in 1971, looking after her mother until she died in 1989, aged 98.
She travelled throughout Britain and would frequently visit her niece and nephew who live in Dorset, until the age of 86.
Miss Robertson loved reading and the theatre.
She lived independently until 2010 when she moved to Camus House and then Kinloch Care Home in Carnoustie.
She is survived by her niece Ann Riach and nephew John Robertson.